Get free surfing lessons at The Villas at Poipu Kai
You can't think about Hawaii without thinking about surfing! Who can imagine a trip to Hawaii without giving the waves a try? It's time to make these this a reality on your next trip to Kauai. From beginners to the most advanced travelers, surfing lessons are fun for everyone!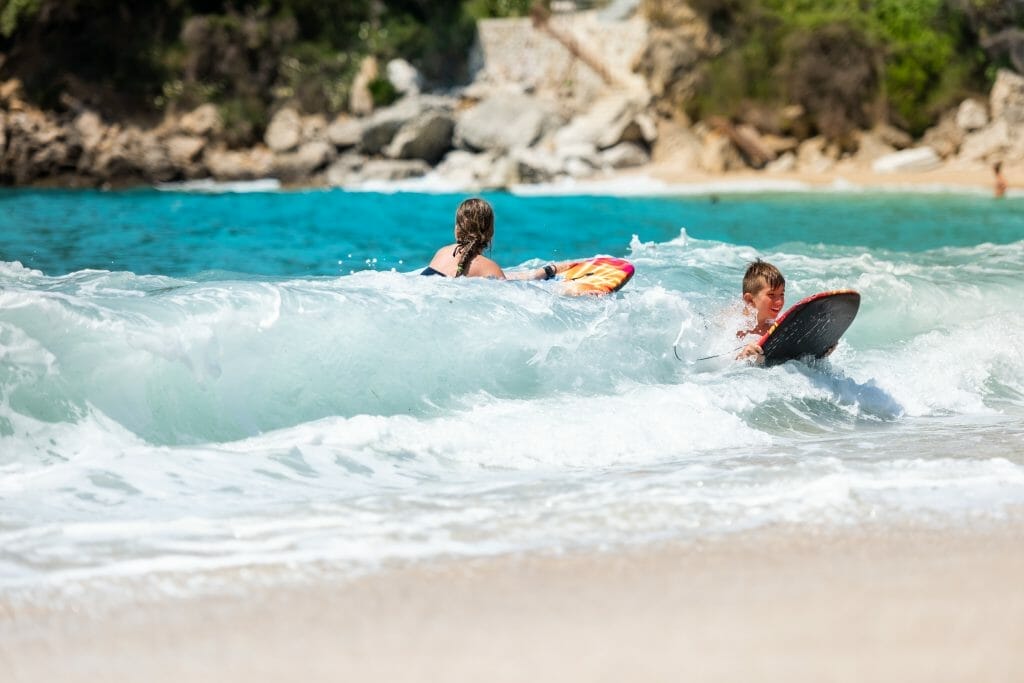 Now The Villas at Poipu Kai bring it to you free!*
Every new full-priced reservation for a 3-4 bedroom Poolside Villa includes two free surfing lessons with Blue Seas Surfing School. Guests are able to use the two lessons at any time during the trip. Reservations are required 48 hours before the lesson.
Our availability is limited to 32 luxury Villas each night. We invite you to reserve your luxury accommodation and get two free surfing lessons today!
Guests with existing reservations can receive a $15 discount off surf lessons purchased at Blue Seas Surfing School.
*Offer limited to two surfing lessons per seven (7) night full-fee reservation for a Poolside Villa. Offer valid on new reservations made after April 22, 2021. Valid only for travel between: September 15 to November 15, 2021 and December 1 – December 15, 2021. Not to be used in combination with any other discount or promotion. Offer does not include insurance or additional fees.