For complete relaxation be sure to check out the spa locations in order to get your long awaited massage in Kauai. Get facials, manicures, pedicures and varieties of massages from professionals who understand the art of relaxation. With years of experience, Kauai massage therapists will maximize your island visit. They will come to your Villa or you can visit them in their private or natural settings. You can see a sampling of what is available through our preferred providers listed below.
Mana Massage
Vacation luxuriously, receive your massage inside your Villa or really treat yourself… a few miles north of Lihu`e, outdoors, serenely overlooking the Sacred WAILUA River Valley… very powerful & ancient Hawaiian Healing energies embrace us in Wailua. A unique experience in an unforgettable place is awaiting you!! I reserve exclusive use of a corner of the property at a private residence where you're immersed in a magnificent nature setting with birds singing, stream flowing in the distance and soft, warm Tradewind breezes which set a tone that's deeply moving and memorable. Simply exquisite! Call them at: (808) 822-4746 or visit www.manamassage.com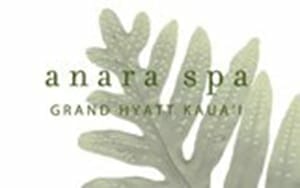 Anara Spa
Take a five minute stroll east down the green belt from The Villas at Poipu Kai, and you'll arrive at the Anara Spa. Located at the Grand Hyatt, the Anara spa has remembered every detail in order to make your experience first class. They offer Massage, Facial and Skin treatments, and Body treatments. All the treatments are personally tailored to meet your needs. From native hawaiian massages, to aroma therapy, energy work, and sport massage – the Anara Spa is the perfect place to relax and rejuvenate while staying at the Villas. Call them at: (808) 240-6440
Rachel Sidlo LMT
Rachel has been practicing massage and healing therapy in Kauai for over 8 years. In addition to soothing massage treatments such as swedish and deep tissue, she is specialized in the local hawaiian technique of lomi lomi. Lomi Lomi uses a number of joint mobilization techniques and a combination of deep and gentle tissue rhythmic massage that will connect your body, mind, and soul! Rachel comes highly recommended and is available for massages in your Villa. You can contact Rachel at: (808) 346-0859

Surf Into Yoga
Treat yourself to a body scrub, mask, essential oils massage, deep tissue, or traditional Hawaiian lomi lomi therapy. Surf Into Yoga's Rochelle Ballard, and her select team, have over 20 years of experience, and specialize in a variety of body work disciplines. We take the time and special attention to tend to your needs, in order for you to feel at ease and let go of unwanted pain and stress in your body and mind. The Surf Into Yoga studio is tucked away in the lush valley and tropical gardens of Omao, a 5 minute drive from Poipu. Take some time for yourself or arrange a couples retreat. Surf Into Yoga also offers wellness packages, which are the combination of Rochelle's unique personal know-how as a professional athlete, yoga instructor and bodywork facilitator, offering a complete and unparalleled experience. Visit www.surfintoyoga.com and call 808.346.0616 or email info@surfintoyoga.com to book a session today.