For A Unique Sea Adventure, Try Snorkeling in Kauai!
If you're planning your next trip to Kauai and wonder where to find new activities you can try, we have an idea: Snorkeling! The clear waters of Kauai are warm enough for everyone to enjoy the underwater world. 
Kauai snorkeling is full of ocean wildlife that will dazzle your eyes. If you love to learn more about sea life and are blown away by all the videos of the underwater world, this is the right activity for you. Also, it's a great way to relax and exercise while having some fun.
The Villas at Poipu Kai are perfectly located on one of the best beaches to do snorkeling, it's called Poipu Beach! This beach has calm and warm waves that will make this experience better, it's ideal for beginners. 
Schedule a snorkeling tour in Kauai while planning your next family trip and explore the incredible marine life that Kauai has for you and your loved ones!
Frequent Questions About Kauai Snorkeling
If many doubts came into your mind when thinking about going Kauai snorkeling, don't worry! We have made a list of frequent questions that our guests have asked us while visiting the Villas at Poipu Kai. Hopefully, they will help convince you to book your class. 
Frequently Asked Questions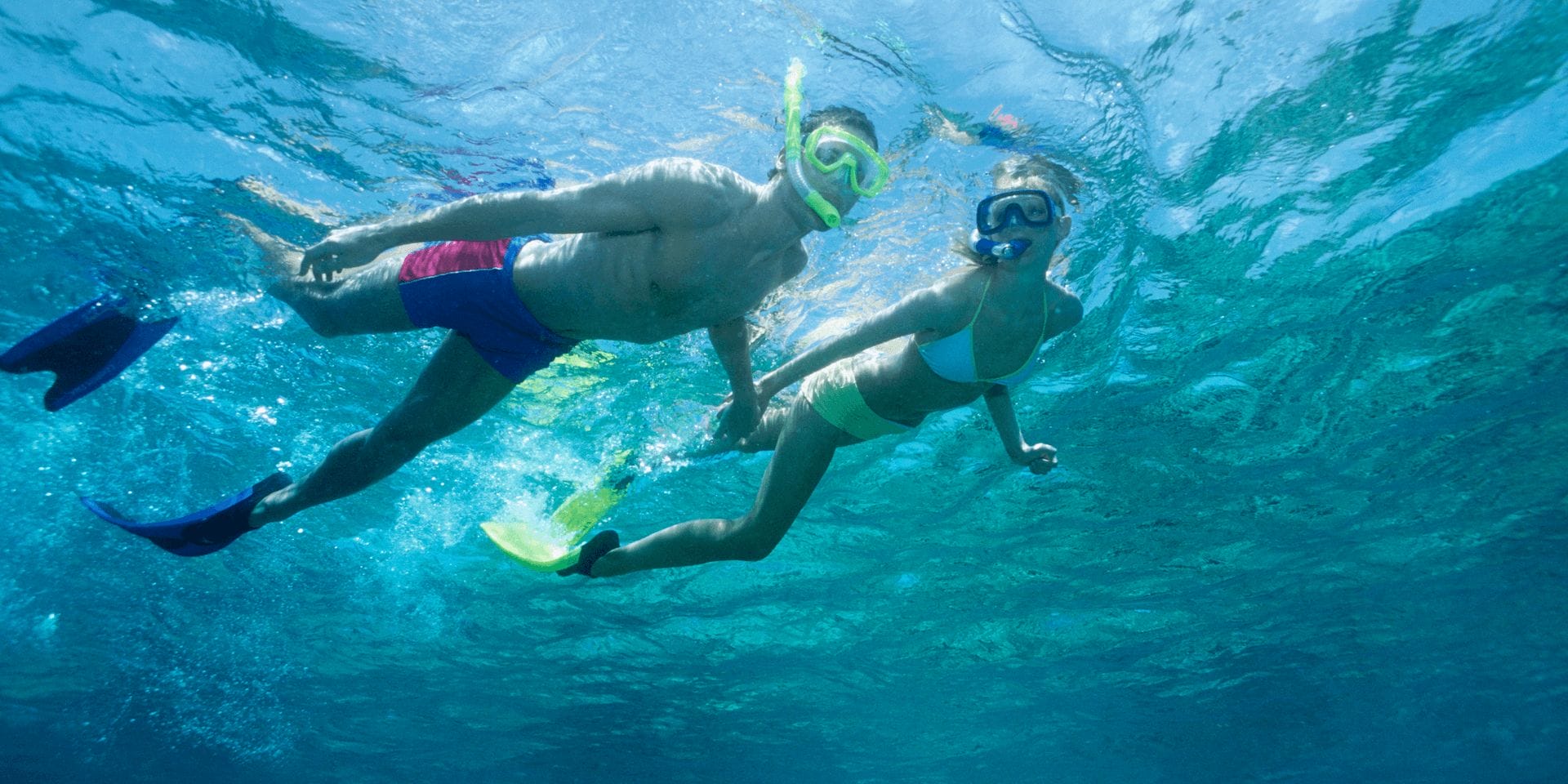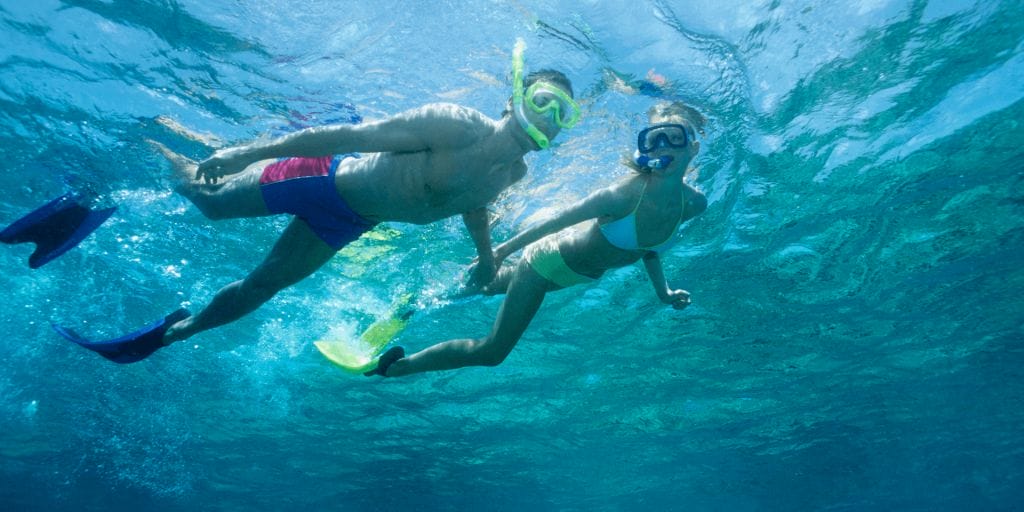 Which Are The Best Beaches in Kauai to Go Snorkeling?
Like we mentioned before, one of the best is Poipu Beach, but in case you are exploring the island and want to see more marine life you can go to Keiki Pond, this pond is located at Lydgate Park and it is a great option for beginners. Here you'll have the opportunity to see numerous fish swimming near the outer rocks.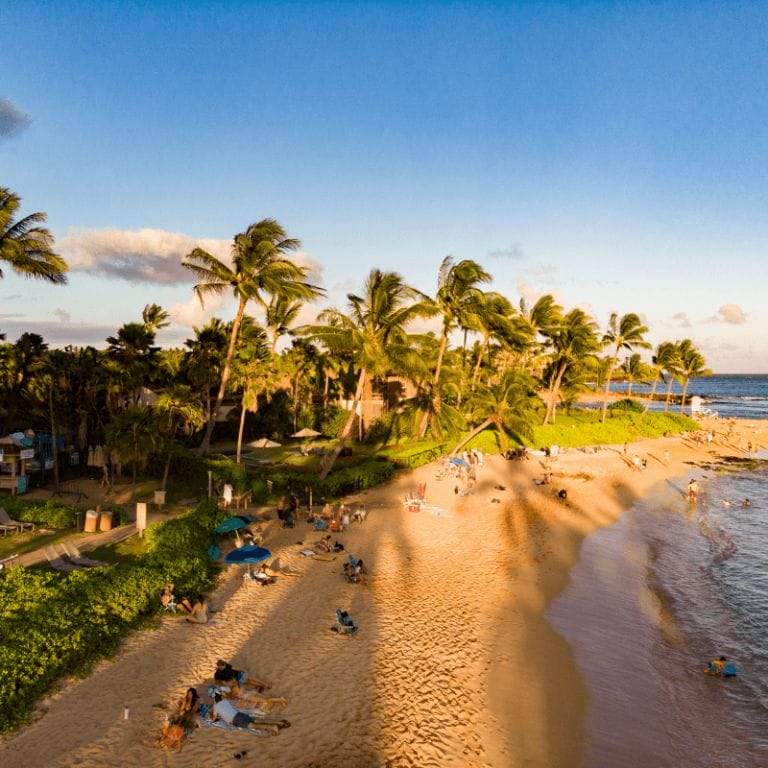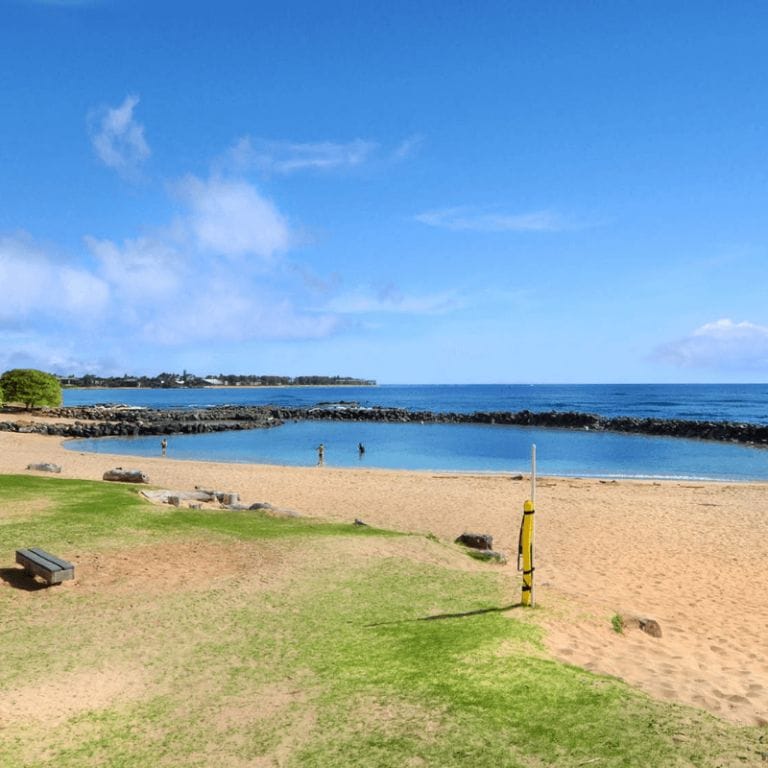 If you have already snorkeled before or wanted a little more adventure you can go to Ke'e Beach that is located at the North Shore, just be careful with the strong rip current. Another great beach is Tunnel Beach, which has incredible coral formations and marine life, and is located at Haena Beach.
Do You Need To Know How To Swim To Snorkel?
The snorkeling equipment people use allows swimmers of all abilities to enjoy the beauty of marine life in Kauai. If you are concerned about your swimming abilities, you can always seek guidance and check out some of the amazing tour companies in the area that will make sure you can enjoy your snorkeling trip with the safety and knowledge of an experienced guide.
Which Is The Best Time Of The Day To Go?
First of all, you should check the weather forecast before you decide when to do it, after that you should choose whether to go in late morning or early afternoon. These times of day are better because all of the animals are out exploring the ocean. In other words they are most active during these hours.
Another thing to take into consideration is the level of the tide. You'll prefer to have high tide because it offers the best ocean conditions. The sunlight is also important to have better visibility.
What Gear or Equipment Do I Need?
Any time you go snorkeling, make sure to have a lifejacket, wetsuit, and fins. Whether you are renting, or by yourself, you should definitely consider wearing them because it will provide much more comfort and security on your adventure. 
Also, we recommend wearing a long-sleeve UV protective shirt or any light long sleeve shirt you have. This will help protect you from getting sunburn and UV rays while snorkeling.
What Animals Will I See While Snorkeling in Kauai?
Kuai offers a huge variety of wildlife all over the island that are fascinating and beautiful, and while snorkeling you won't be disappointed. Among the unique animals from this zone, you will be able to observe the Hawaiian Green Sea Turtles (Honu), Kauai's Reef Fish, Sea Urchins, Moray Eels and Sea Cucumbers apart from dolphins, small sharks and multicolor fishes.
This is a frequent question that many parents tend to ask. It will depend on how comfortable they feel in the water and if they can follow directions. These two things are very important, because it's not just doing what you want in the water, to enjoy and be safe you need to follow the instructor's directions. 
With that said, we recommend that you consider this activity for kids above 4 years old. Always remember to make them wear the appropriate gear. Also, if you're with kids you should consider hiring a snorkeling company. If you need some help hiring a trusted company, we recommend any from the list below.
Kauai Snorkel
Kauai Snorkel Rentals is the only snorkel shop on Kauai with exclusive rentals and sales of the new Aria full face snorkel masks. These masks allow you to breathe easy through your nose or mouth as you snorkel while giving you a full view of Kauai's breathtaking underwater beauty. The snorkel automatically closes off if you dive beneath the surface so you don't have to worry about choking on water. They are super helpful and a fantastic resource for where to enjoy the best snorkeling each day. Call them at 808-626-5221.

Kauai Z Tours
Kauai Z Tourz provides fabulous tours that "go beyond the beach." Choose from snorkel tours, whale watching tours, or private charters. The company is conveniently located in Poipu and is ideal for Villas guests. With the ability to accommodate families and small groups, the office is located just a few minutes away in Old Koloa town. You'll have the adventure of a lifetime when you encounter sea turtles, tropical fish, and even humpback whales! Visit their website at www.ztourz.com or call 808-742-7422.
Boss Frogs
Boss Frog's Dive & Surf shops of Kauai and Hawaii Three great locations on Kauai offering: Super affordable panoramic snorkel gear, the best silicone snorkel gear for extra comfort and best fit, EZ Breath Snorkel gear with the best mask and a "Dry Snorkel" invented (by Jacques Cousteau). Sporty surf and boogie boards (also with viewports for casual sea life discovery), digital underwater cameras for striking photos of your snorkeling adventures, great activities booking, and also Island wide tips for eating, shopping, and having the best vacation ever. Call Boss Frogs today at (808) 742-9111.

Snorkel Bob's
SnorkelBob.com has the best dive & snorkel gear in Hawaii & the world. You can reserve your Hawaii adventures here too! 5 million snorkelers have enjoyed Snorkel Bob throughout the years. Their mask skirts are crystal silicone—surgical grade! You will not feel it, if it's a good fit. The masks won't leak or turn yellow and furthermore they stay soft and snug your mug with hardly an oz of pressure. Add high-density polymers, no pvc, compression-molded sub-frames and ocular spherosis, & warrant these masks for 2 years. This is their contact number: (808) 737-2421