The Villas at Poipu Kai is the perfect home base for your wedding in Kauai. The Villas provide the islands most luxurious accommodation for you and all of your guests. Our experienced Concierge can assist with guidance for all of the professional services to complete your package: photographers, florists, officiates, locations, and catering. We will help you create precious memories for your family and friends in our upscale surroundings and proximity to world class beaches.
A truly incredible wedding…that's our vow to you!
The Villas​
The Villas offer the ideal setting for all of your wedding guests. Each Villa has 3-4 bedrooms and can accomodate large gatherings. The living area can extend to the lanais to create an open and flowing atmosphere for all of your guests. With individual bedrooms and shared kitchen and living space, the villas are perfect for housing large families or multiple parties. Your bridesmades can share one Villa and the groomsmen can share another. If you and your new spouse would like a Villa to yourself we are happy to accommodate and give discounted rates to ensure your privacy.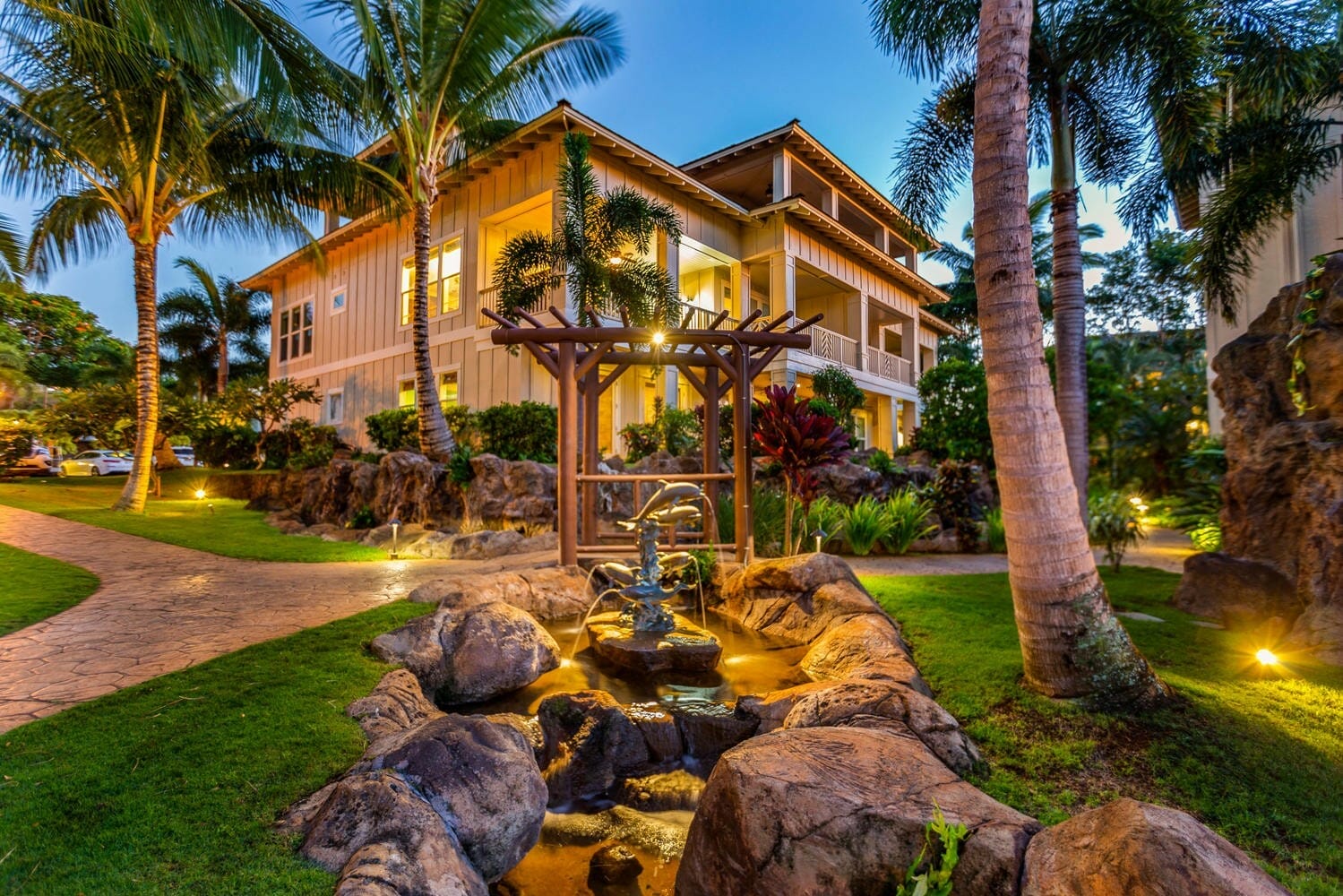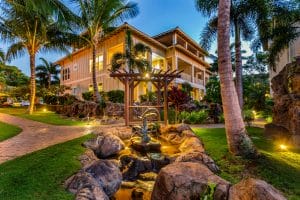 Wedding Planners​
Weddings Hawaii: Iben Dwight was born and raised in Denmark and traveled to Kauai in 1994 to be an Au Pair (nanny). While on Kauai she met Gelston Dwight, a local photographer. They fell in love and for three years they bounced between Hawaii and Europe, until they decided to get married and make Kauai their home. In 1998 they started Weddings Hawaii. Iben has successfully coordinated over 800 Hawaii weddings. Her attention to detail, organization, and local knowledge will take the stress and confusion out of planning a wedding here on Kauai. To get started on your customized wedding, we recommend you fill out the getting started page on Weddings Hawaii website and Iben will email a wedding plan and pricing
Location​​
Two of our very favorite beaches for weddings are Shipwreck Beach and Maha'ulepu Beach. Both have unique advantages based on the needs of your party. Shipwreck's Beach: in addition to the lovely white sand, there is a slowly rising trail to the cliffs. We have brought several couples up to the top of the cliffs for some wonderful photographs. Maha`ulepu Beach: this is a beautiful, secluded beach that is wonderful for ceremonies. The only down side: the gates lock at 6:00pm.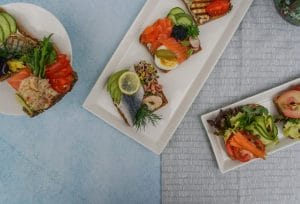 Dining
For your wedding dinner we recommend two restaurants that are very close to the Villas: 1) Plantation Gardens is a beautiful setting and the food is excellent. It is a mile away from the Villas on Poipu Road. 2) The Beach House Restaurant is right on the beach on the way to Spouting Horn. They have a succulent selection and provide a very romantic atmosphere.
Flowers
Flowers for your wedding can be quite simple (a lei for each of you) or more ornate. Some couples have done a lei exchange, as well as a ring exchange during their ceremony. Regardless of whether you'd like simple or extravagant flower arrangements at your wedding we recommend Mr Flowers and Blue Orchid for all of your floral needs. Mr. Flowers, owned by a fifth generation florist, will create fresh fabulous flowers for your wedding or event. They pride themselves on outstanding design, service, and professionalism.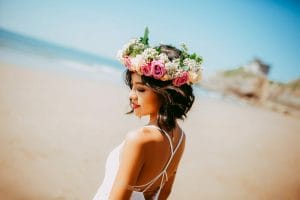 Music
There is nothing more important than ambiance for your wedding in Kauai. Traditional Hawaiian music or custom music can be provided by any of these three artists: Paul Togioka, Kirby Keough, and Troy Waialeale. We are confident that any of these artists will provide just the sound you are looking for.
Officiant
It is important that your ceremony flows smoothly and is performed by a trusted officiant. We recommend and have worked with two local officiants in Kauai. 1) Pastor Harold Kilborn. He can perform your ceremony in Hawaiian and English. Pastor Kilborn's ceremonies are more Christian in content. His website is koloachurch.tripod.com and you'll find his photo on the home page. 2) Rev. Koko Kaneali`i is a native Hawaiian with a warm, aloha spirit. His ceremonies are normally in Hawaiian and English. He can be reached by calling 808-635-9028 or via email: makamaeweddings@gmail.com Marriage license can be obtained at The Wine Shop in Koloa Town.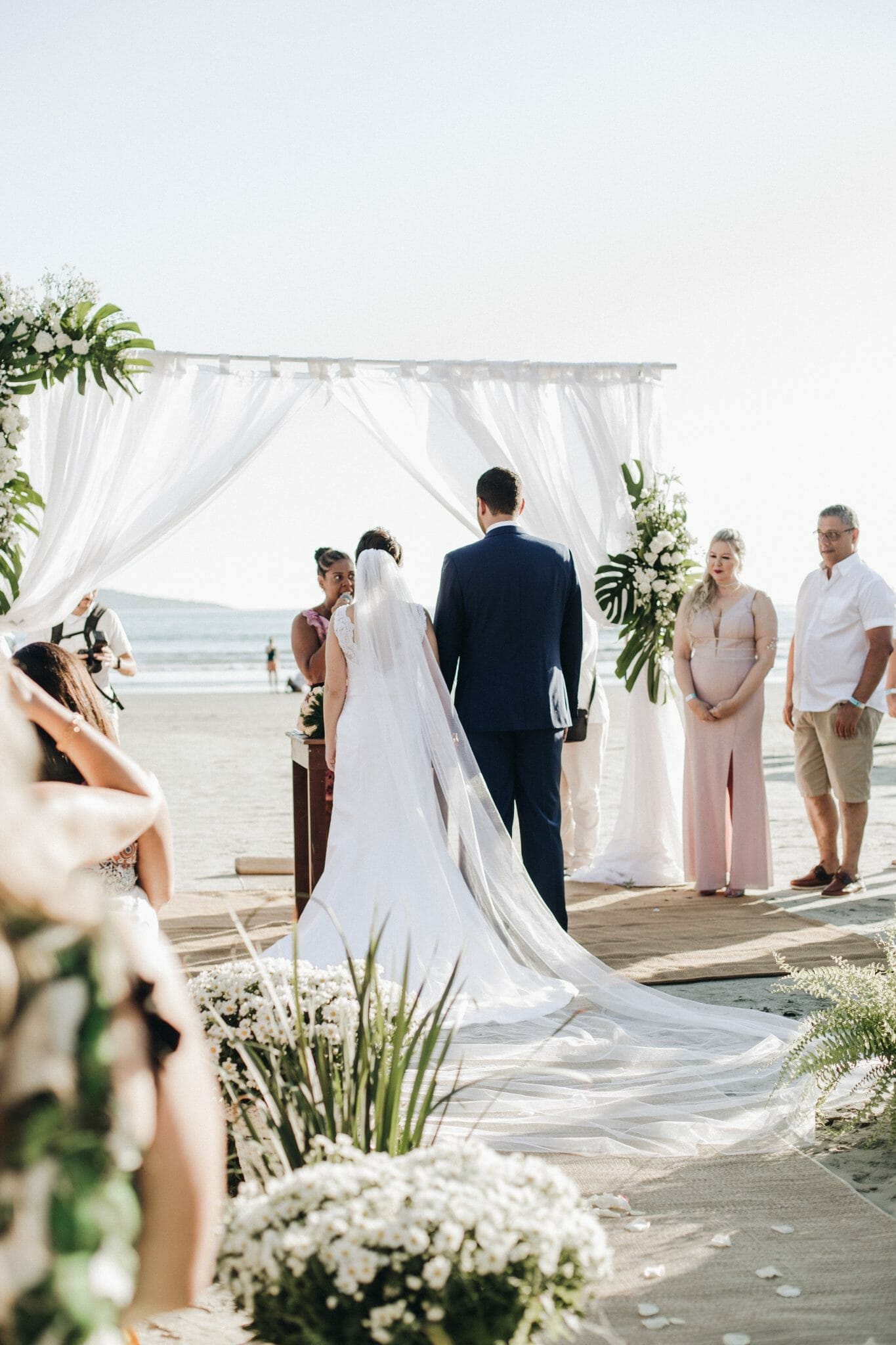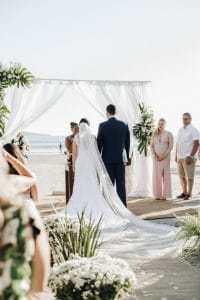 Bob Cox Photography was established in 2003. Bob specializes in destination Kauai weddings and provides the flexibility and the professionality that our guests love. He moved to Kauai to fulfill his dream of becoming a photographer after succefully running a marketing agency in Seattle. Bob recently said, ""I take a different approach to photography, I do not take pictures! I capture great moments in people's lives." If you are interested in capturing the great moments of your destination wedding give Bob a call at 808-212-7332 or check out his website: www.BobCoxPhotography.com
Emily Helen was the photographer for our most recent wedding party and they were very pleased with the photos and quality of service. Emily can be reached at her website: www.emilyhelen.com.
Ron Kosen, owner of PhotoSpectrum (www.photospectrumkauai.com), has been a professional photographer for 25 years. We have used Ron for past guests and they were really happy with the photos. Ron is rather laid-back and has a calming presence.
In addition, Michael Yulo has been an amateur photographer for over 30 years and has provided photography for guests of ours at their beach-setting vow renewal and they were also quite pleased. Michael can be reached at 808-635-1200.
Wedding photography in kauai