1
2
3
4
5
6
7
8
9
10
11
12
13
14
15
16
17
18
19
20
21
22
23
24
25
26
27
28
29
30
0
1
2
3
4
5
6
7
8
9
10
11
12
13
14
15
16
17
18
19
20
21
22
23
24
25
26
27
28
29
30
$(document).ready(function() {$(".search-button-wrapper > input").click(calHelper.validate);});
Receive A Free Late Checkout
Maximize Your Vacation Time
Most flights in Hawaii don't depart until late into the evening. However, check-out is typically around 10 AM. If you request a late check-out, it can cost you an extra $250 to $400 in half-day fees!
The Villa's at Po'ipu Kai is offering a FREE late check-out of 6 PM.*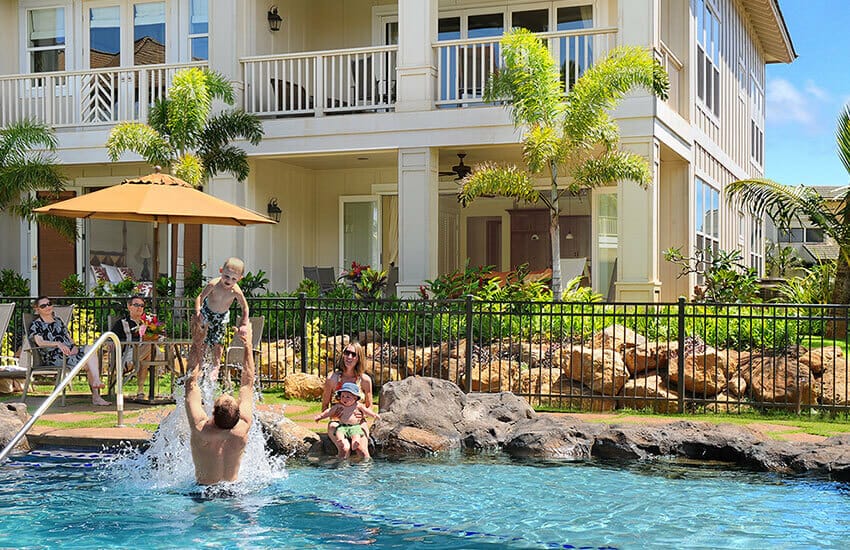 Your new full-priced reservation in a 3 or 4-bedroom Poolside Villa can include a late checkout until 6 PM. You must mention this promotion at the time of booking so we have time to confirm availability.
Our availability is limited to 32 luxury Villas each night. We invite you to reserve your luxury accommodation and receive your free late checkout today!
*Offer valid on seven (7) night full-fee reservation for a Poolside Villa. Offer valid on new reservations made after July 1, 2018. Valid only for travel between: August 1 – September 30, 2018; November 1 – 15, 2018; and December 1 – December 15, 2018. Not to be used in combination with any other discount or promotion. Offer does not include insurance or additional fees. Call 866-407-0249 for reservations.