Kauai is a wonderful place to celebrate any holiday, including Thanksgiving. Whether you're fortunate enough to live on the island or just here for a visit, it's definitely worth checking out some of the holiday events going on. One of the most unique parts of celebrating Thanksgiving on Kauai is the assortment of incredible buffets. These aren't your ordinary holiday dinners, but, instead, an array of artfully presented dishes served up with a Hawaiian twist. If you'd like to try a different type of feast this year, here are two excellent Thanksgiving buffets in Kauai.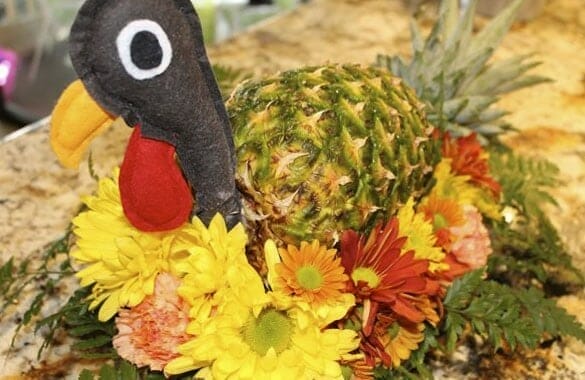 Grand Hyatt Kauai Thanksgiving Buffet
This is one of the most popular buffets held on Thanksgiving in the area, and it's also among the largest. From 12 noon to 5:00pm on November 24, the Ilima Terrace Thanksgiving Buffet will serve an impressive spread. In addition to an expansive salad bar filled with house made dressings and farm fresh ingredients, there will be a large fruit display, cheese, smoked seafood, charcuterie and bruschetta displays, an assortment of sushi, and innovative specialties including kale and mozzarella ravioli, Kauai corn bisque, and Volcano Spiced Chicken. There will also be more traditional dishes available, such as roasted turkey and stuffing, leg of lamb, glazed sweet potatoes, and whipped mashed potatoes. The price for this buffet is $35 for kids age 6-12 and $70 for attendees who are 13 or older.
If you want a very special experience, you can opt for the Grand Hyatt's Thanksgiving Luau, which takes place on the same day between 6:00pm and 8:00pm. The cost for this event is $108 per person for adults 21 and over, $97 for guests age 13-20, and $69 for kids age 5-12.
Merriman's Fish House Thanksgiving Prix Fixe Dinner
For a holiday meal that's island inspired and full of seafood delicacies, head to Merriman's Fish House in Kauai. On Thanksgiving day the restaurant will have a prix fixe menu that costs $32 for guests age 12 and under and $75 for all other guests. Fresh and delectable dishes will be served including Roasted Kabocha Pumpkin Salad, Kona Kampachi Sashimi, and Kaneshiro Pork Croquettes with grilled pineapple, guajillo chili sauce, and kim chee. You'll be able to choose from a variety of entrees, including a traditional Harvest Plate with organic turkey. For dessert, the restaurant will have pumpkin, chocolate, and lilikoi bars to choose from.
So, grab your family and head out to one of Kauai's delicious Thanksgiving feasts. All the joy with none of the hassle? The choice is simple.