Kauai is a beach lover's dream — gorgeous landscapes, white sands, and pristine waters that are great for everything from fishing to surfing. If you're planning a visit to Kauai's west side, one beach that you should definitely check out is Kekaha Beach.
Kekaha Beach is situated on the far west side of Kauai, right along the longest stretch of white sand in the state. The long coastline makes it a wonderful place to take a relaxing walk — the backdrop of the island's natural beauty provide plenty to take in and appreciate, and the warming sun here is always a pleasant treat.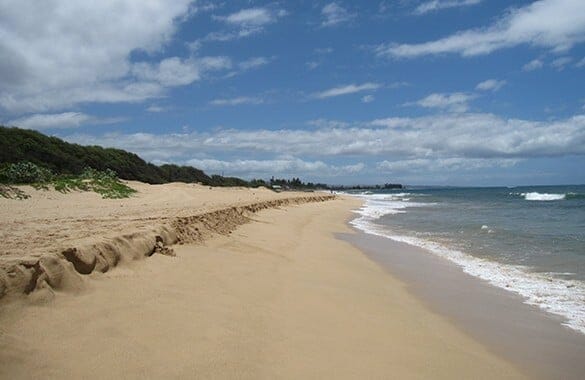 This beach is a popular surf spot, especially for those who want to ride challenging waves. Depending on the season you'll encounter medium to large swells. Those who like watching surfers and body boarders do their thing in the water will especially enjoy the action on Kekaha Beach.
Another water sport that residents and visitors alike enjoy on Kekaha Beach is fishing — it's very common to see fishermen casting their lines here. Nature and animal lovers will appreciate the whale watching opportunities on Kekaha Beach. There's little else like seeing magnificent whales breach the waters, and it's an experience that you won't soon forget.
Families with young children can also have a great time at Kekaha Beach, especially since it is life-guarded. It's important to be cautious and carefully watch children as they swim and play in the water as it can crash sharply on the beach and the waves can get quite high. In addition to swimming, families and groups who visit the beach will find ample space to have cookouts and spend time together under the gazebos. There are also restrooms on Kekaha Beach, which is a definite convenience.
The area typically receives tons of sunshine — whereas the other sides of the island experience significant rain throughout the year, Kauai's west side tends to be drier. This makes Kekaha ideal for beachcombing, sunbathing, and picnics, especially since there are picnic facilities on the beach.
While you're there, one thing you'll surely notice is how friendly and welcoming the locals are. To experience the area's warm hospitality and beautiful weather, head to Kekaha Beach while you're on Kauai.