Kauai is ripe with wonderful beaches – one of the many reasons people visit the Garden Island in the first place. One of the most family friendly beaches on Kauai's West side is Salt Pond Beach. This is a perfect beach to sunbathe, take the kids, swim, and snorkel, and evenings award you with the most magnificent sunsets.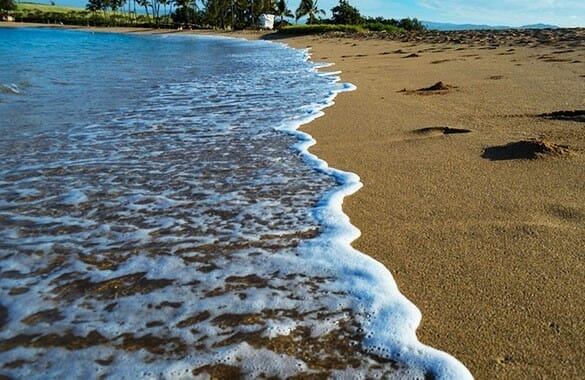 Salt Pond Beach is named for its vicinity to an area that's used for harvesting Hawaiian salt. Native Hawaiians still produce salt from the ponds near the beach using traditional methods. Outside reefs protect this beach, making the water calm and crystal clear – ideal for swimming and snorkeling. You may even spot a Monk Seal or two hanging out near the cove, depending on the time of year that you head to the beach. Another bonus: the protected shallow ponds at the beach are a safe area for younger children and toddlers to splash around and play.
Visitors to Salt Pond Beach also enjoy paddling, sailing, fishing, and bodyboarding. The swells near this beach aren't large enough to do much surfing, but you'll still find plenty to keep you busy and help you relish the warm weather and natural beauty of the area. Outside of the water, camping, beach combing, and beach walks are very popular with locals and visitors alike.
You'll find a host of convenient amenities at Salt Pond Beach including bathrooms, showers, picnic tables, and a lifeguard during the daytime hours. Parking is plentiful, which is another plus. There are also shaded pavilions that provide a great place to have lunch or meet with friends and family.
If you're looking for a beach that's not very crowded and has a relatively quiet and peaceful vibe, Salt Pond Beach is a good choice — it doesn't attract as many tourists or have huge crowds like some of Kauai's other beaches. For a fun and relaxing day outdoors, few places beat Salt Pond Beach.