Ever feel like Kauaian beaches are crowded? Ever feel like you just want to get away from everything including all those other people trying to stake out your sandy territory? You're not alone – I feel that way all the time. As a Poipu Beach seal, I need a lot of space and, sometimes, I just want to bask in the sun without being bothered. Kauapea Beach – better known as Secret Beach or "Secrets" to locals – is the answer to all our woes. Secret Beach earned its name from its unmitigated privacy. There are a few aspects to Secret Beach that make it this way. First of all, this 3,000 foot stretch of beach located on the North Shore is reachable only by a steep, unmarked trail – a jaunt that discourages the more apprehensive. The water also tends to be rougher, especially during the wintertime when strong currents come in (remember, magnificent waves are also dangerous ones). During the summer, the surf is swimmable, though novice swimmers should beware. Larger waves make walking along the lava rocks dangerous. This should be avoided except when the waves are reported at less than 2 feet high.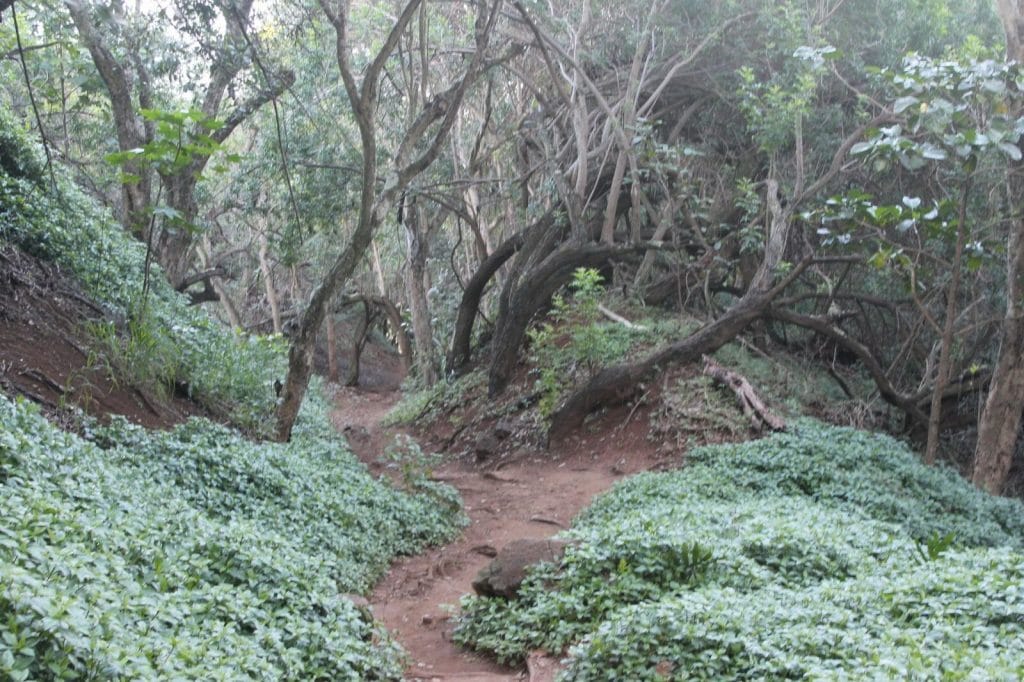 So what brings people to Secret Beach. If so many tourists review it as one of their favorite Kauai locations, there must be something to it. In addition to privacy, Secret Beach offers beautiful topography. When conditions allow, tidal pools form and provide places to cool or rinse off. Halfway down the beach, you will find a waterfall. Though the volume varies, rest assured you will be able to enjoy the fresh run-off and, during wetter times, a small fresh-water pool at the base. From Secret Beach, you may be able to spot whales and dolphins during the summer time. Secret Beach is located close to Moku'ae'ae, a bird sanctuary located on a small outcropping (part of the Kilauea Refuge) so hearing and spotting wild birds is a likely opportunity for sunbathers. Due to its vast size, wide areas both in the sun and shade are almost guaranteed. When planning a relaxing day, you cannot go wrong when visiting Secret Beach.
   As a warning, there are portions of Secret Beach (mostly on the east side) that are designated as "nude" or "clothing optional" areas. Prepare yourself by paying close attention to signs.
In sum, Secret Beach has all you need for a peaceful afternoon spent by yourself or with those you love enough to share your quiet time with.
Logistics: no lifeguard, facilities, roadside parking

Directions: Secret Beach is located about one-half mile northwest Kilauea. It rests between the Kilauea Lighthouse and Kalihiwai Valley. Take the Kuhio Highway past Kilauea and turn right on Kalihiwai Road. Follow the road for approximately 50 yards, turn right onto an unmarked, unpaved road. Follow the road to the end and park. Close by you'll find a footpath that leads to the west end of the beach.
Warnings: swimming is dangerous, stay close to the lighthouse side of the beach and away from rocks, bring enough water for the steep hike back out, lava pools can be slippery and dangerous during winter time.
For more information on Kauai beaches visit our friends at Kauai Beach Scoop