Hiking is one of Kauai's most popular activities – at least that's what I hear, Poipu Seals and hiking don't go well together. I mean, have you ever seen a seal on a hike? Not a pretty picture. Still, hiking allows access to some of the Garden Island's most beautiful topography, but you have to remember: not all hikes are created equal and, with a family, you must choose wisely.
For a short, dry, easy hike that offers breathtaking views, the Mahaulepu Heritage Coastal Trail may be your best choice. The trail starts on the southeast corner of Shipwrecks Beach (Keoneloa Bay) in Poipu and continues east to Keoneloa Bay.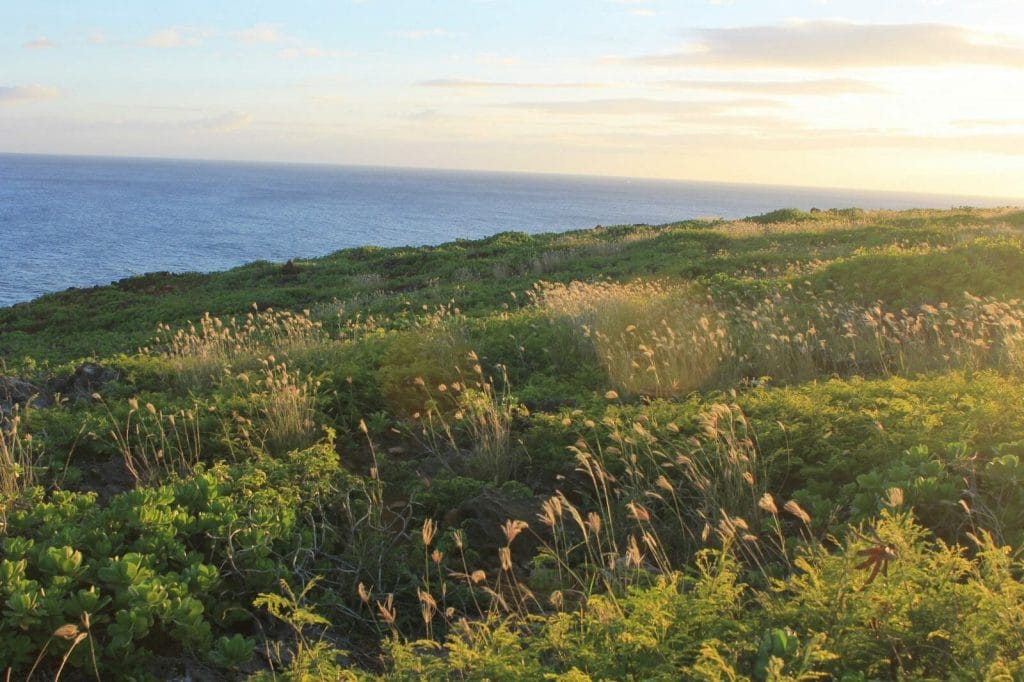 En route, you and your family will walk along the Paa sand dune cliffs and see limestone rock formations, native flowers, Kiawe trees, and – best of all – a gorgeous view of the ocean, especially at sunset. If there is a strong tide, you may even see water erupt from blow holes on the coast!Amaze your kids by telling them that the stone-like structure they are walking on used to be a sandy beach 125,000 years ago. During the day, the trail is also a great viewing place to watch Humpback whales and other sea life. In case your kids get restless, there are plenty of tide pools and caves along the way ideal for exploration.
Fortunately, this area has been preserved and represents the last stretch of coastline on the south shore that is left undeveloped. On the Mahaulepa Trail, your family can be one with nature! Allow the hike to teach your children why Kauai is called the Garden Island and why preserving its natural beauty is so important.
For a virtual tour, go here.
Logistics: 2 mile hike (though you can make it 3 miles each way if you go further), approximately 1 hour, elevation gain: 150 feet. No facilities.
Bring: water, sunscreen, proper footwear.
Trail is roughly marked and may contain loose rocks.