Kauai is one of the best scuba diving destinations in the world. This is due to the fact that they have a wide variety of aquatic animals that call this place home. Kauai is commonly referred to as the garden island, and their reefs and coastal areas are the perfect reflection of that. Scuba diving is a great way for everyone to experience all of the beautiful underwater landscapes with a professional guide in an extremely safe environment. Although it's hard to go wrong with any activity in Kauai, we have some tips to help you have the best possible scuba diving experience in Kauai.
There are a lot of great dive shops on Kauai. Although most of them provide a quality service, we like to recommend
Seasport Divers
to all of our guests.
Seasport Divers
is one of our favorites for a couple of reasons:
The first reason we love diving with Seasport divers is the variety of dives that they offer. While most companies only offer a couple of options, they cater to everyone's tastes. For more experienced divers, morning dives are the way to go. Guests can enjoy two tank dives in different locations around the island with dives ranging from 40 to 80 feet deep.
The location of each dive will be determined by the weather and water conditions at the time. Morning dives often involve deeper dives and drift dives that are often difficult for less experienced divers. Afternoon dives are perfect for recently certified and even non-certified divers. 
Seasport allows everyone the opportunity to check out this unique hobby. These dives are also chosen based on conditions each day. They generally range from depths of 30 to 50 feet deep, and still offer spectacular diving.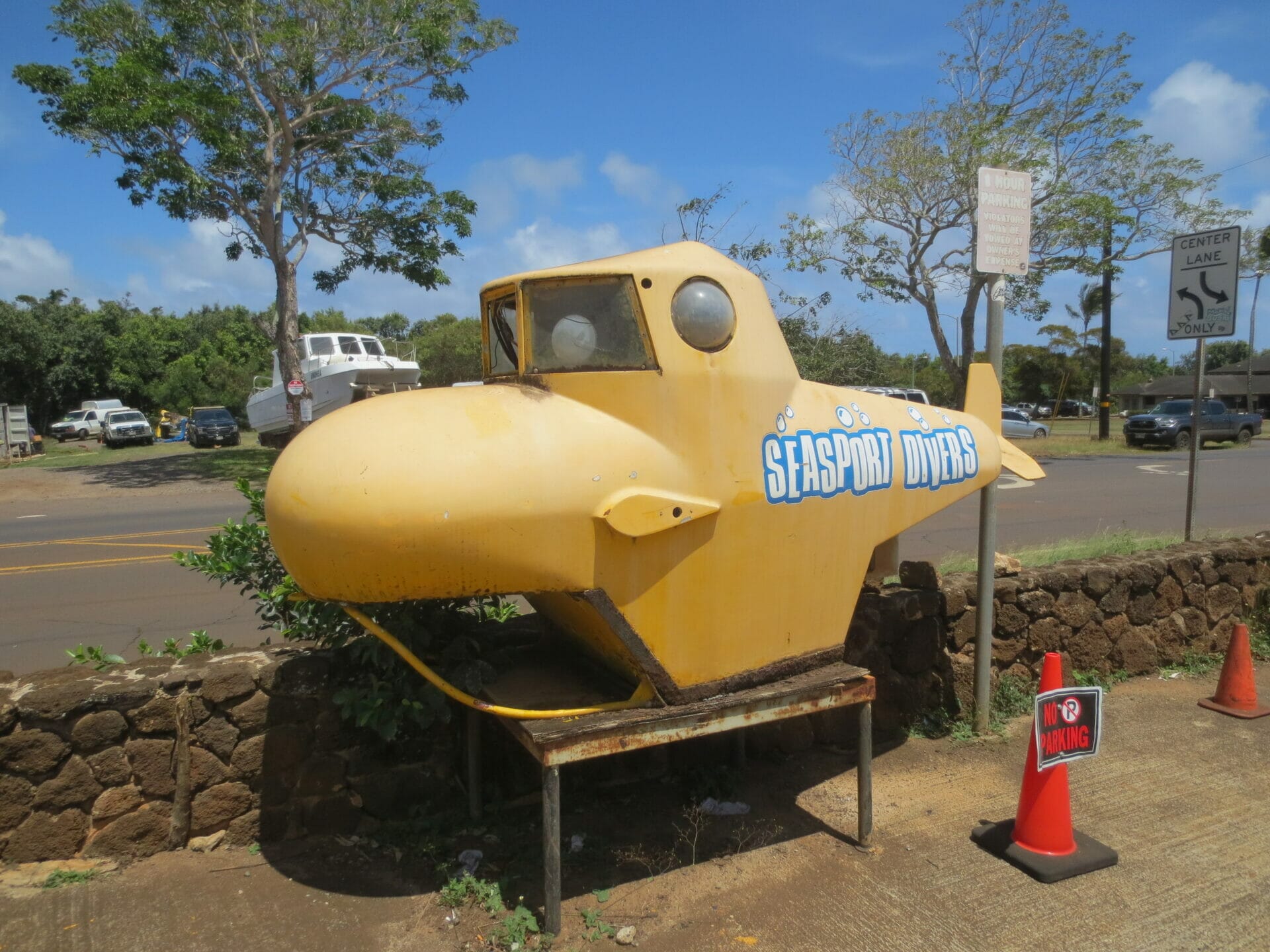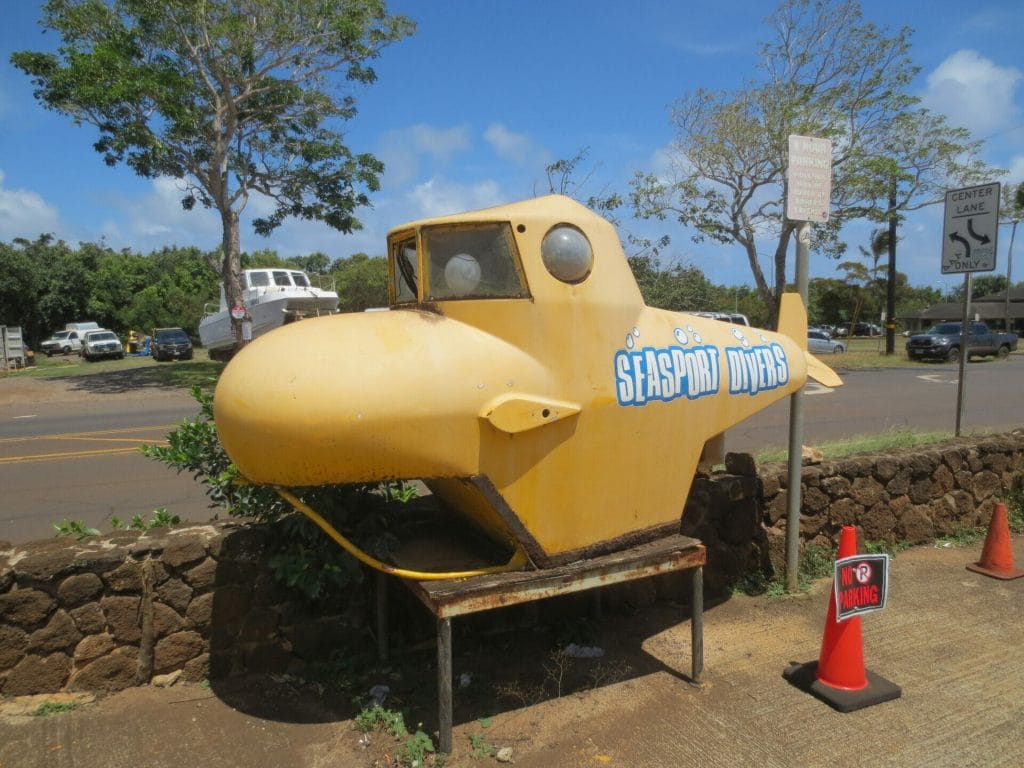 Although these are both great options, Seasport goes above and beyond and offers additional Kauai scuba diving tours if you're looking for something different. The Ni'ihau charter allows visitors to see the forbidden island and see some of the best diving in the Hawaiian chain. These dives go down to more than 100 feet, so it is crucial that you are comfortable with our abilities before you embark.
The 3 tank charters are another way to see sites that are a little off the beaten track. These are great for anyone looking to get the most out of their day in the water. There is also a twilight dive on Wednesday evenings that is great for anyone looking to get into night diving. They provide all the gear and an experienced professional staff to help you enjoy it safely. If all that wasn't enough, they offer guided and unguided shore dives that let you swim right off the beach.
The second reason we love Seasport Divers in Kauai is their equipment. They use two top of the line coast guard certified dive boats built by them to be safe and comfortable. Their first boat is the Anela Kai, a custom pro 48 that can seat up to 18 divers, and their second boat is a 34' catamaran that seats up to 10.
They are both fully equipped with swim steps, boarding ladders, marine heads, freshwater showers, storage, and shade. On top of that, they use top of the line equipment that is serviced after every trip when you rent gear from them.
If you're looking to have the best experience, we can't emphasize Seasport Divers enough!
Scuba Diving Pricing in Kauai
Scuba diving is very reasonably priced on Kauai. It often seems expensive, but it can be costly for companies to maintain all of their scuba gear, refill tanks, fill up boats, and staff all of your excursions. With that in mind, let's get into the details.
For the traditional 2 tank boat dives, the price for certified divers is generally around $165 with additional fees if rentals are required. For non-certified divers the cost is generally around $225 and all of the gear is generally included. For shore dives, the price for a 1 tank dive is around $125 and the price for a 2 tank dive is around $145.
For the special dives offered by Seasport Divers, the price for the 3 tank dive trip is $295 with an additional fee for gear. The Ni'ihau charter is $375 plus rentals; however, this trip does include breakfast and lunch on the boat. The night dive is $195 plus rentals; however, the lights for the dive are included. On top of all of that, they also offer single use or weekly gear rentals for only $60 or $185 respectively.
This may seem like a big price to pay, but we think that it is well worth the money!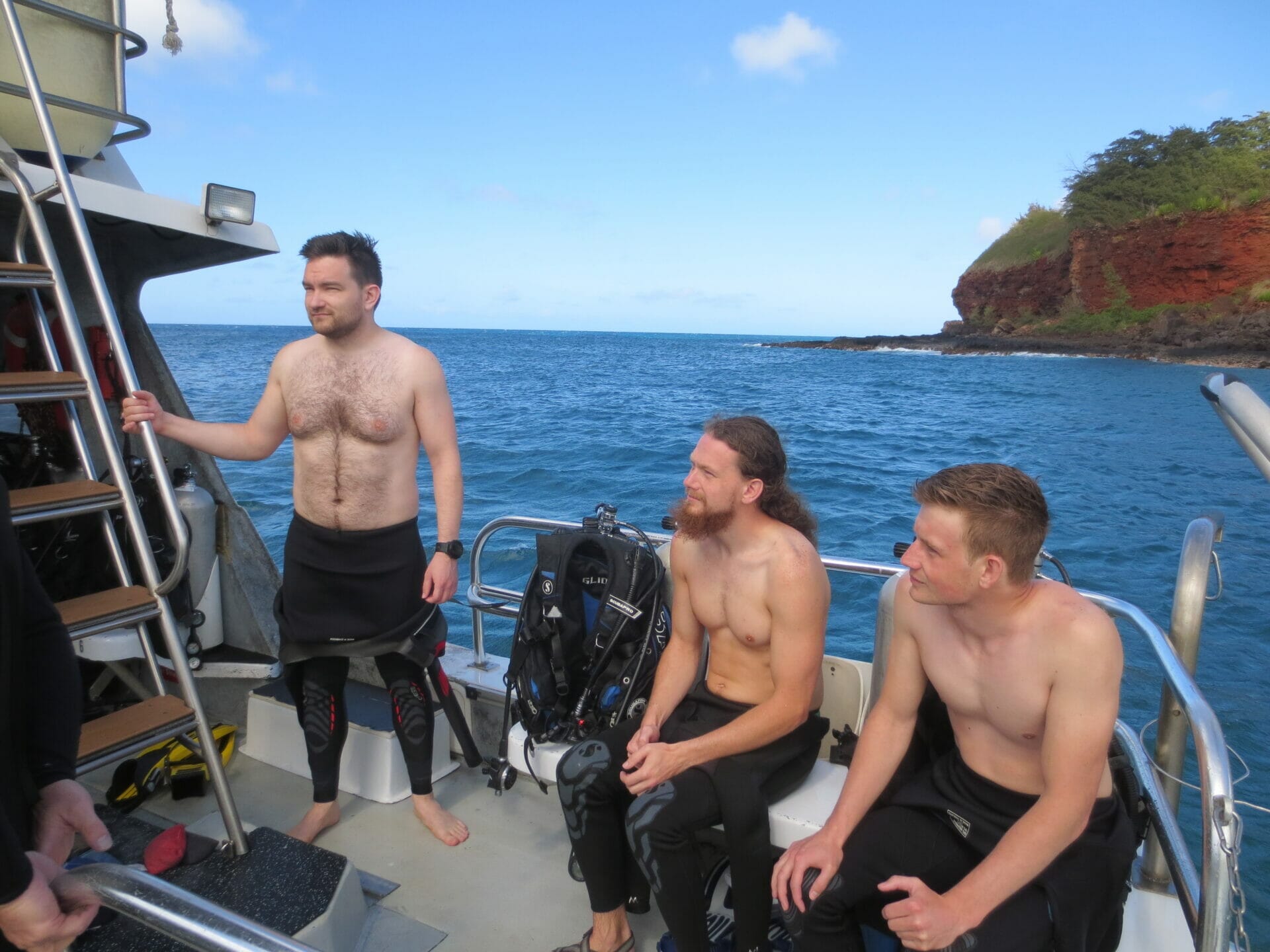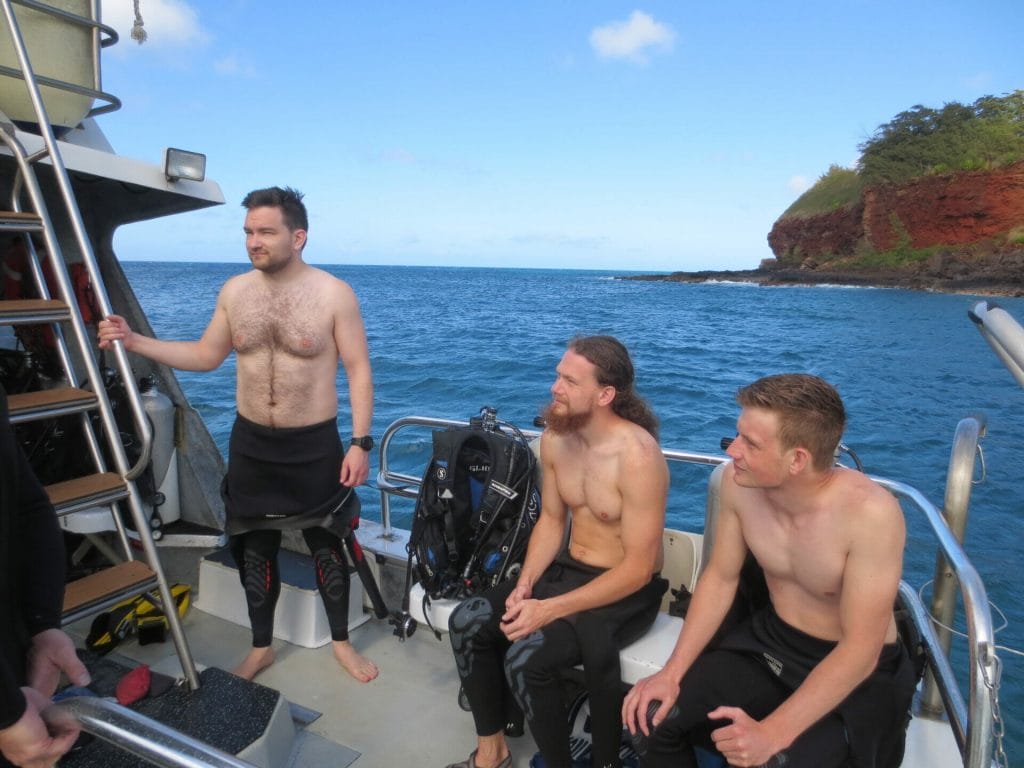 Best Places To Scuba Dive In Kauai
The best diving in Kauai generally depends on the water conditions. Some dive sites may provide more abundant aquatic life than others on different days, or it might even be unsafe in certain spots. The best dive spots are always the ones that your dive instructor recommends. If they offer you a choice of destinations, we have a couple favorites that we know you are going to love.
Aside from being one of the most beautiful places in the world above the water, diving in the
Na Pali coast
definitely does not disappoint. Clear blue water with great visibility means you can
explore the vast underwater world
without a hitch. This is a great place to see a wide variety of aquatic life interacting with the diverse landscape. This is a spot we could come back to trip after trip and never be disappointed.
Named after the Sheraton hotel that can be seen from the boat, these unique lava tubes allow divers to experience the beautiful volcanic formations that line the ocean floor.
You will have the opportunity to swim through the caves and caverns under the supervision of your trained guide. Trust us, this is truly a once in a lifetime experience. This is a perfect example of the beauty that can be seen just minutes away from the Kauai coast.
This is a must see for any diving enthusiast. The two large underwater caves that mark this dive spot boast the opportunity to see a rare black coral that grows under the ledge, and can be difficult to locate anywhere else. It is also home to a large population of fish and aquatic life, so you won't get bored diving here. This is a very popular spot, so you may have to wait your turn to dive here.
This charter will take the whole day, but we can't imagine a better way to spend it. Experience the untouched beauty of this forbidden island the best way we know how.
This experience is highlighted by the chance to see hammerhead sharks, whitetips, manta rays, and the endangered Hawaiian monk seal! It also has some of the largest coral reefs in the Hawaiian island chain that you can see first hand.
Our favorite spot for beach diving on the island, Koloa Landing doesn't disappoint. Huge sloping walls surround the U shaped coral reef that stretches out from the coast. It is a popular spot for the green sea turtles, a variety of endemic fish species, and the occasional seal or whale spotting. You won't find better shore diving on Kauai than Koloa landing.
As you can tell, there are plenty of opportunities for scuba diving in Kauai. The crystal clear waters, unique coral reefs, and abundance of aquatic animals combines for some of the most spectacular views on the planet. We can't emphasize enough how incredible this opportunity really is, so leave a day open on your itinerary to enjoy scuba diving in Kauai.