When you plan to visit Kauai there is a place you must have on your visit-list: the NaPali Coast!
Enjoy one of the most privileged views of this incredible island from the air. We highly recommend taking a Helicopter Tour. 
You can soar through the green mountains and blue coasts of Kauai and enjoy it from the perspective of a helicopter tour. Private pilots are qualified and experienced in providing great and entertaining experiences for guests who want to enjoy the entire island and get to see it from the sky with their own eyes!
There are 4 Things to consider before taking a Helicopter Tour, visit our blog post to read more.
There are plenty of places in Kauai to explore and traverse by hiking, with each of these hikes rewarding you with the sights, sounds, and smells of this beautiful island, as well as breathtaking verdant places you can visit only by stretching your feet in this wonderful place.
If you like hiking you must try the Kalalau Trail. It's a 22 miles hike and the best part is that you'll be able to observe the Waimea Canyon. This is one of the most popular Napali Coast hikes on the island of Kauai, and it offers an amazing view of the coast itself.
If you have already seen Napali from the air, it is time to do it from the ocean!
It's a good opportunity to watch the sunset and why not do some snorkeling and swimming while you're at it. Ask us to be put in touch with the best concierge in Kauai if you would like to book this activity
4. Hanakapiai Falls Trail
These waterfalls you'll see by taking the Hanakapiai Falls trail will leave you speechless. At over 300 feet, your strenuous hike will leave you with a proper encounter with nature and beauty like few in life.
However, it wouldn't be a pristine and rewarding place if it weren't hard to reach! So please take into consideration that it will take you between an hour and a half or two hours to reach the Hanakapiai Falls.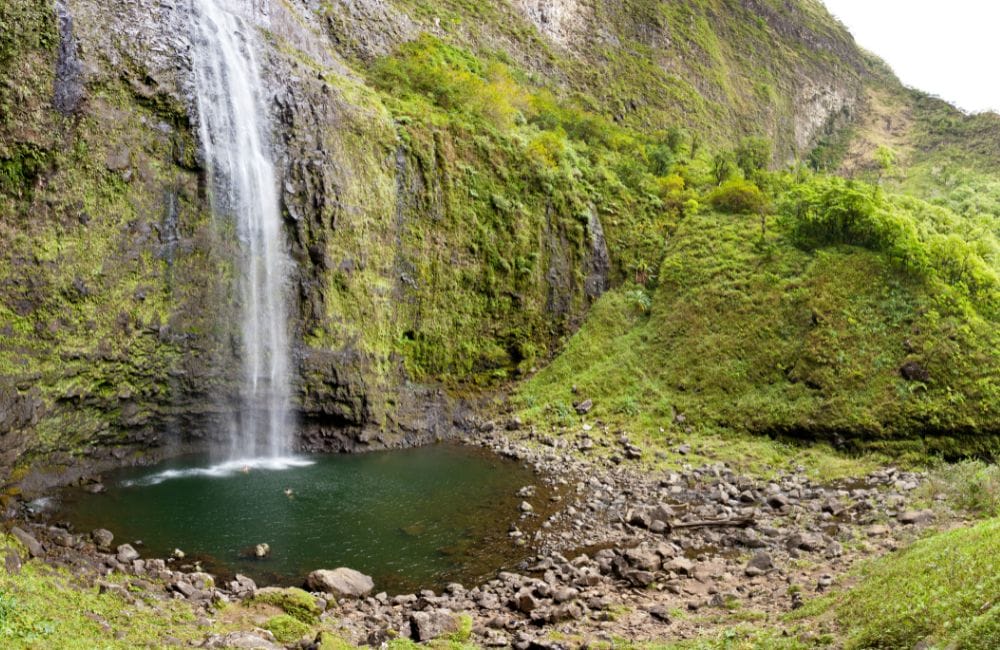 The most popular water sport on the coastline is scuba diving thanks to their huge variety of fish that you won't find in other places. You can also do some surfing, swimming, snorkeling and more. 
PS: Just in case you don't know, at Villas at Poipu Kai, we offer free surfing lessons for our guests.
Can you imagine having a delicious dinner while you watch the sun go down? Well… you can on the Napali Coast. 
Many Kauai Napali Coast tours offer this type of service, to enjoy an unforgettable afternoon/evening on the Pacific ocean.  
The Villas at Poipu Kai are ready for you! If you want to book a villa, contact us and we'll be happy to help you.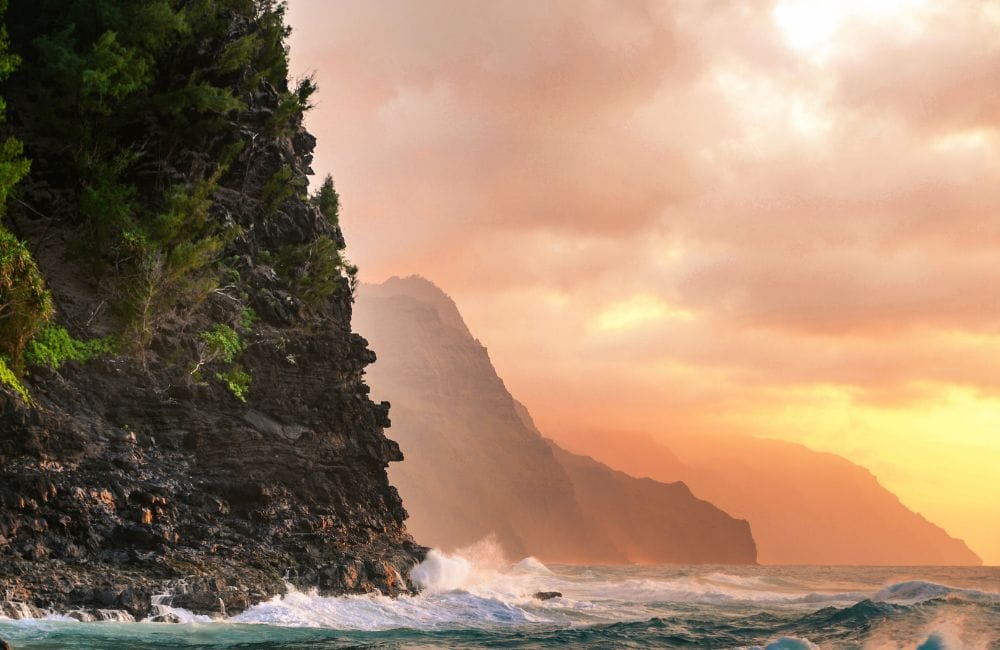 Ohana House

lowest rates starting from $599 per night