If you are spending Easter weekend in Kauai, make your way down to Poipu for a delicious Easter Sunday brunch.
Every year the Grand Hyatt hosts an Easter Brunch that is open to anyone who can make a reservation fast enough. This is a popular event, but spots are still available, so you'll want to act quickly!
Imagine sitting on the Hyatt terrace, overlooking the pool and beach with the ocean breeze floating by. This is true Kauaian pleasure. Add to this a beautiful and delicious menu and your day is made. This year, they will be serving smoked salmon, baby kula greens, sushi, and an Easter ham. Leave room for dessert and you'll be rewarded with Belgian waffles and more.
For more information or to reserve a spot, call 808-742-1234. Brunch is served from 12:00-4:00 pm, cost is $60 for adults and $28 for keiki. Check out their website for more information.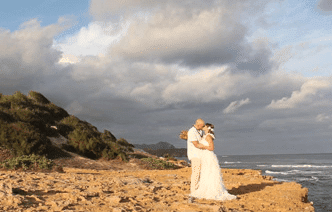 If you are looking for more opportunities to brunch on Easter, check out this list of options! You'll find a few that are more reasonably priced like the one at Keoki's Paradise ($19 for adults and $10 for keiki) which lasts from 7:30-11:00 am. Come to think of it, why not visit both! What a great way to celebrate the weekend.