As winter gets colder and spring is still months away, you may be looking for a way to stay warm and relax. While some locations are buried in snow and chilly weather, others enjoy abundant sun year round. Kauai boasts beautiful scenery and unique outdoor experiences – it's the ideal place to enjoy a winter getaway. If kicking back in a luxurious setting by the beach strikes your fancy, consider taking a visit to The Villas at Poipu Kai.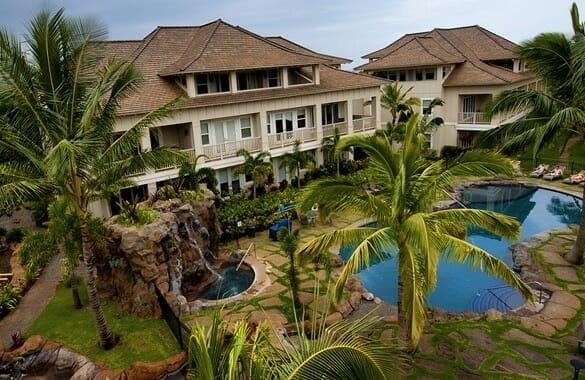 Excellent Amenities and Accommodation in Kauai
The Villas exudes luxury inside and out, and as a guest you'll find a host of wonderful amenities. In addition to stunning plantation style decor, pristine landscaping, and custom designed furnishings, the resort has several pools, sports and tennis courts, a hot tub, and business center. The Villas is unique in that it's the sole boutique resort in the area with a fully equipped fitness center. Guests also receive complimentary Wi-Fi access and on-site parking.
There are several types of condos and houses on the property, each with its own distinctive island flair and tranquil setting. The Poolside Villas contain three or four bedroom layouts as well as stylish decor and private patios. The Island Villas include one to five bedrooms and feature authentic Hawaiian decor, have full living areas, and include stacked washer and dryer sets, perfect to use after those long days at the beach. Those who want more privacy and exclusive accommodation can choose from the Ohana House and Custom Penthouse.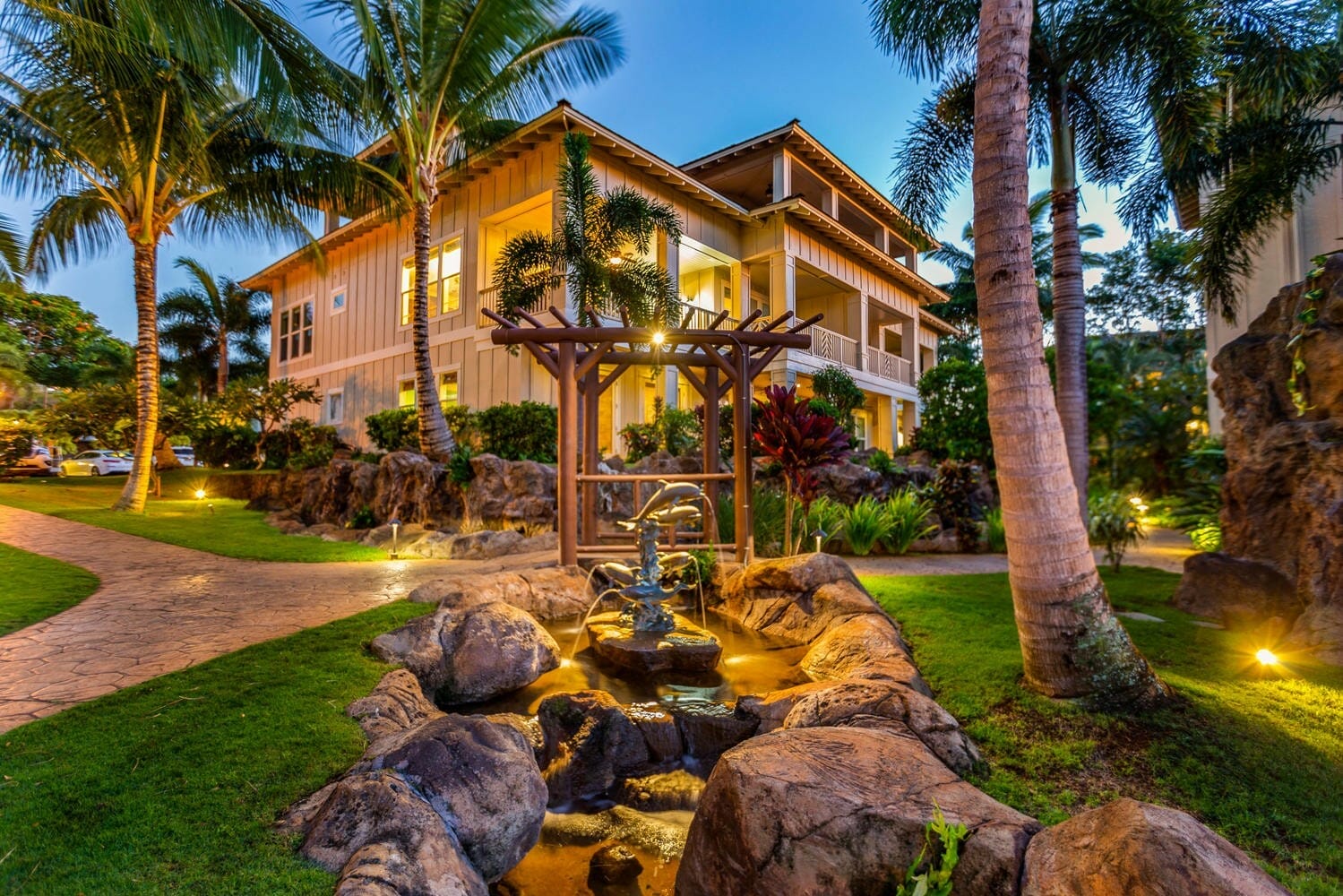 Unforgettable Experiences at Kauai Beaches
The Villas at Poipu Kai would be a beautiful setting for any wedding or special event, and it's also a great place to have a relaxing getaway. There are a number of restaurants in the area that are well worth a visit, including those that serve Hawaiian fare. Being so close to the beach provides guests at The Villas a prime opportunity to explore the waters and landscape. Just steps from the resort is Brennecke Beach, a family friendly area where you can view sea turtles and other wildlife, lounge on the sand, head to the playground, swim, or go bodyboarding. Shipwreck Beach is also nearby as is Poipu Beach, which is often cited as being one of the most gorgeous beaches in the world.
Whether you come to Kauai to relish the warm outdoors or you're longing to have an island adventure, checking into The Villas at Poipu Kai will make your trip even more memorable.