Welcome to Kauai! You land at the airport and, after receiving a few leis, you're on your way to an island vacation. Sadly, this is often where the local experience stops and the tourist vacation begins. Surrounded by the lush beauty of Kauai, you'd be surprised to find out that many visitors to the island don't take the time to embrace the Kauaian spirit and, instead, spend their entire vacation on the beach or at the pool. Don't get me wrong, as a Poipu Beach seal, I love the water. Still, I know the island is more than just a place to swim and tan. So, what is the solution? How do you give your family a true Kauaian experience that they will genuinely enjoy? I have just the answer.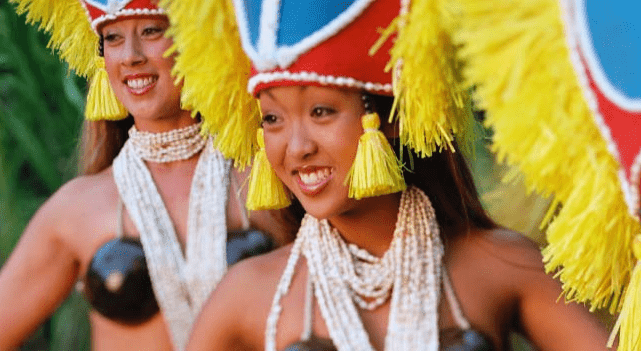 Take your family to the Smith Family Garden Luau! This luau is rated best on the island according to the Ultimate Kauai Guide book, and it's easy to see why. The Smith family has been part of the island for a long time and they intend to share their love and enthusiasm with you. Join them for a real Kauaian luau.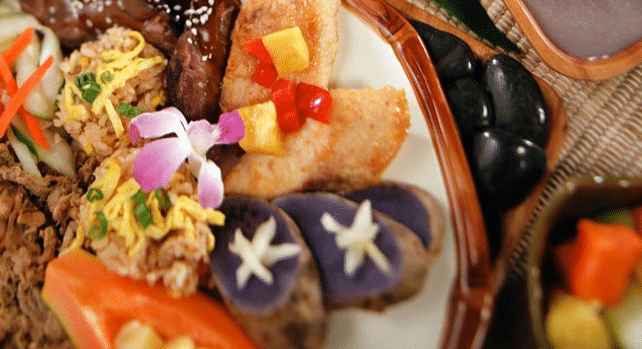 The night starts with a feast. In true island fashion, the family roasts a Kalua pig in an imu (earthen) oven. The meal also includes traditional Kauaian dishes such as chicken adobo, teriyaki beef, and poi – all family recipes that have been used for four decades now.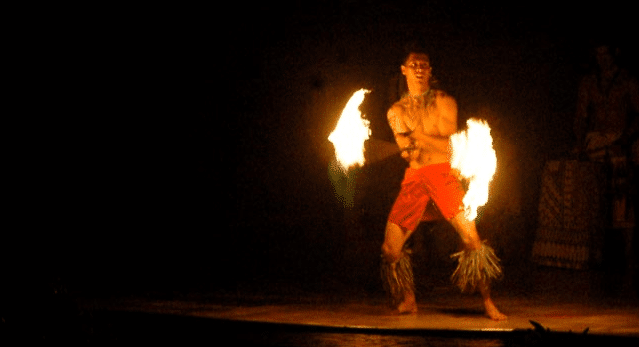 The night continues with music. Hula dancers and mele chanters flock the stage to give you a real taste of the Garden Island. Other island traditions are also highlighted. You'll be amazed as you watch the Samoan knife dancers or Tahitian drum dances.
Ultimately, the Smith Family Luau is a real crowd pleaser, especially among families. You get dinner and entertainment while feeling like you got a true vision of what Kauaian culture is all about – the spirit of aloha.
Schedule:
November – January: Mon | Wed | Fri
February – October: Mon | Wed | Thu | Fri
June – August: Mon | Tue | Wed | Thu | Fri
Tour starts at 5:00, cooking at 6:00, cocktails at 6:15, dinner at 6:30, and show at 7:00 March – October with the schedule moving 15 minutes earlier November – February.
Options to attend just the show are available.
Tickets are $88 for adults, 30 for juniors (7-13), and $19 (3-6) and can be purchased here for a $10 discount on adult tickets.
Directions here. Phone: 808-821-6895. Email here.
See more info here.