Trust me, I know what it's like to be a famous Kauaian. Between my beach body and adorable face, people find it hard to resist me…or any other Poipu Beach seal for that matter. Anytime I wander on shore, there are dozens of cameras clicking away. But I'm not the only one. Kauai's natural beauty has been highlighted in many films and television shows. From the opening scene of Fantasy Island to the backdrop of the Descendants, Kauai has provided the perfect "set" for many a cameraman.
If you are a movie aficionado, Kauai is just the place for you, and I have the perfect way to give you access to Kauai's history in the movies: book a seat on the Kauai Movie Tour. This six-hour tour takes you all over the island, showing you sets from movies such as Gilligan's Island, Pirates of the Caribbean, and South Pacific. You'll get to see Kauai as you've never seen it before: through the camera lens. While on the tour bus, you'll get to watch famous scenes filmed on site in Kauai making the entire tour a cinematic adventure.
If movies are part of your family tradition, this could be a wonderful adventure for everyone! While other tourists are crowding onto the beach, you'll be exploring the island, seeing it from a different perspective. Plus, you'll get to take the new knowledge home with you. Next movie night, surprise your friends with your expansive know-how. They're sure to be impressed.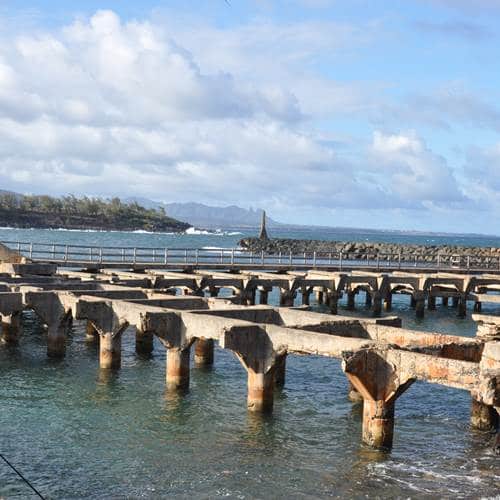 Logistics:
The Kauai Movie Tour is available Mondays through Saturdays departing first pick-up location at 7:00 a.m. returning at 3:00 p.m.
Cost: $109.00/person  (running a special now for $98.50/person) / Children $56.50/person (running special now for $51.00/person) / Children under the age of 4 are free (must be seated on an adult's lap)
Pickup from Princeville will be at an additional $9.50.
Lunch at Wahooo's Seafood Grill & Bar is included
Tour is subject to cancellation if the minimum number of 4 participants is not met.
Stops include:
Wailua Falls
Hanamaula Bay
Opaekaa Falls
Coco Palms
Aliomanu Beach
Kilauea Lighthouse Overlook
Hanalei Valley
Hanalei Pier
Questions? Email: CustomerService@robertshawaii.com or call 1-800-831-5541
You can make reservations here.