Being on Kauai makes every occasion more special, including Halloween. The island's mild weather means there is ample opportunity to head outdoors and enjoy the beautiful sights of fall. There are a number of fun events that take place to celebrate the holiday, and no matter what your interests or age you're sure to find something to enjoy. Here are two events happening on Kauai this Halloween.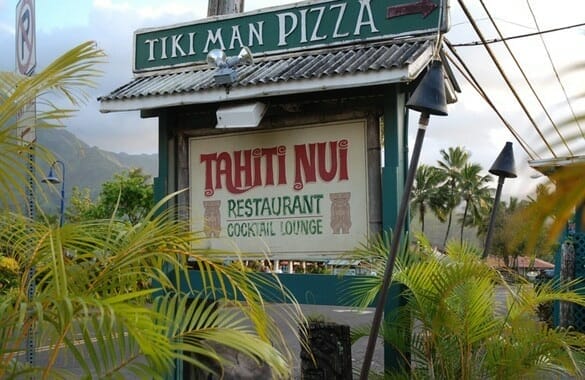 16th Annual Fall Festival
Kauai Christian Academy is hosting its 16th Annual Fall Festival on October 28th and 29th. This year there will be a corn maze, live music, pony rides, a petting zoo, and hay rides. A variety of carnival games will be available to play, as well as an enchanted castle and bounce house.
Artisan crafters on-site will provide a chance to buy unique gifts, while the event's silent auction will offer great deals on popular items. As the kids enjoy the pumpkin patch, balloon animals, and bubble balls, you can socialize and partake in the delicious food available from the festival's vendors. If you're looking for a family friendly event this Halloween weekend that's not too spooky for children, the Fall Festival is the ideal place to go. Entry into the event is free, and the fun lasts from 4:00 pm to 9:00 pm each day.
Tahiti Nui Halloween Costume Party
Those who want to experience Halloween fun in an adult atmosphere should check out Tahiti Nui's Halloween Costume Party. The cocktail lounge will open up on Friday October 28, 2016 at 11:00 pm and welcome guests 21 and older to come party in their most creative costumes.
This event will be an opportunity to dance, mix and mingle, and have a blast as guests compete to see who can outdo each other with the most outlandish outfits. In addition to a costume contest and prizes given for the most creative, transformed, and humorous attire, Tahiti Nui will have giveaways and live music from DJ Kana and Evan Daniells all night. Cover for the party is $10 per person at the door.
So,  what are you waiting for? Get out there and enjoy a fun-filled Halloween…Kauai style.