Waimea hosts a number of family events during Christmas time, but one of the most anticipated is the annual Lighted Christmas Parade. This is a gathering filled with beautiful decorations, entertainment, and holiday music. The Christmas Parade has become something of a tradition for many Waimea residents, and it is a festive party unlike any other in the area.
The Lighted Christmas Parade, now in its 21st year, was created by the West Kauai Business and Professional Association, and the group continues to organize the event today. What started as a gathering to promote businesses in the area and bring residents together has grown into an event that is attended by hundreds of spectators each year. Before the parade officially begins, everyone in attendance is invited to visit the area's parks, hiking trails, beaches, shops, and restaurants, which helps bring attention to the excellent independent businesses and natural sights in town.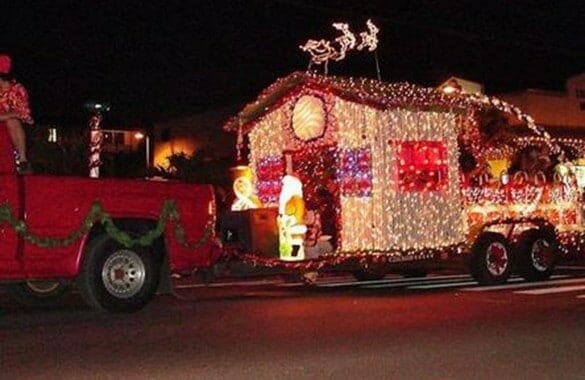 The parade itself features a large assortment of lit floats, all reflecting a Christmas theme. In addition to the lighted floats, attendees can expect live music and entertainment acts, a variety of delicious food from West Kauai vendors, crafts for sale from local artisans, and activities for children. The Lighted Christmas Parade is a family friendly event that aims to spread holiday cheer to all and provide a safe, welcoming and fun atmosphere.
The parade coincides with Waimea's annual Christmas party at Hofgaard Park, which occurs right after the parade is over. Entrance into the Lighted Christmas Parade's spectator area is free and all ages are welcome to attend. In 2015, the parade will start at 6:15 pm at Hofgaard Park in Waimea Town. Because so many visitors come to see the parade each year, the event's organizers suggest that people arrive by 4:00 pm to get a good viewing spot.
If sparkling lights, festive music, good food, and gathered friends are some of your favorite things about the holiday season, you definitely won't want to miss this event. Experience Waimea's Lighted Christmas Parade this year, and see what so many people love about this unique celebration.