Christmas is the perfect time to treat yourself and your family to something special. Rather than focusing solely on giving things to the ones you love, try giving them an experience by having a stay at The Villas at Poipu Kai. It's a gift that will bring your family closer together and be remembered for many years to come.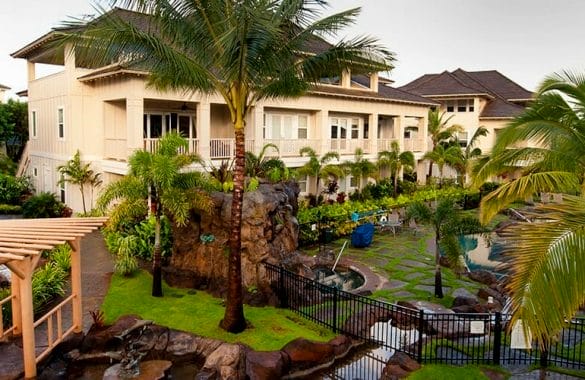 The Villas at Poipu Kai features a number of gorgeous villas suitable for families with adults and children of all ages, including poolside and garden villas, a deluxe penthouse, the peaceful and relaxing Ohana House, a contemporary Regency Condo, and the secluded Shipwreck House. Finding something to do with your family will be a breeze, as The Villas at Poipu Kai is situated near some of the most breathtaking beaches in Hawaii, including Shipwreck, Poipu, and Brennecke beaches. The resort itself also offers its guests many fun activities during the Christmas season, including free surfing lessons with the reservation of select villas.
Kauai, the beautiful island where the Villas are located, is a haven for outdoor lovers and families who enjoy sports. After getting some well-deserved rest and rejuvenation in your villa, you can head out to explore the island with your family. In addition to hiking, kayaking, scuba diving, and zip lining, you can take a helicopter tour of the island or dine at one of Kauai's many excellent restaurants, such as Plantation Gardens, Keoki's Paradise, or Kalapaki Joe's. Having an authentic, Hawaiian Christmas dinner on the island would be a delicious break from the norm.
The Villas at Poipu Kai is also ideal for hosting holiday events and dinners, including reunions, brunches, and Christmas parties. The resort's concierge service would be a great time saver and immense help for those planning special holiday season events. All you need do is let the friendly staff know your family's needs, and they'll help you put together an amazing party. Best of all? You won't have to do any of the cleanup and can spend your time enjoying the company of your loved ones. Whether you want to have a fun holiday vacation or you desire a scenic party venue, The Villas at Poipu Kai will help make your family's Christmas celebration unforgettable.