Of the many places to go during Spring Break, Kauai has to be one of the most ideal. The island has everything: pleasant weather, a friendly atmosphere, and some of the most pristine waters in the world. If any of the statements below describe you, you should start planning your Spring Break trip to Kauai now.
1. You're aching to hit the beach
Hawaii is known for its beaches. 50 miles of white sand beaches surround Kauai including some highlights such as Anini Beach Park, Lyndgate Beach Park, and Salt Pond Beach Park. The best thing about Kauai's beaches is that many are uncluttered by crowds, which is perfect for anyone who wants a bit of solitude or a more intimate atmosphere.
2. You want to try surfing
Surfers in the know often head to Kauai, In fact, many of the best amateur and professional surfers in the world have come from the Garden Island. Whether you've been surfing for years or have never attempted in your life, Kauai with all its variety is the place for you. Beginners should try Kiahuna Beach, where you'll find excellent instructors and calmer waves. Hanalei Bay and Shipwreck Beach are better for intermediate and experienced surfers who want more of a challenge.
3. You've been dreaming of a luau
The luau is synonymous with Hawaii, and you can attend an authentic one right on Kauai. Tropical drinks, some of the freshest seafood on earth, and traditional dishes such as poke, Kalua pig, and haupia are just the beginning. A luau isn't just about amazing food, the entertainment is incredible as well. Between the hula dancers, music, and fire knife dancers, you'll have fun for quite awhile.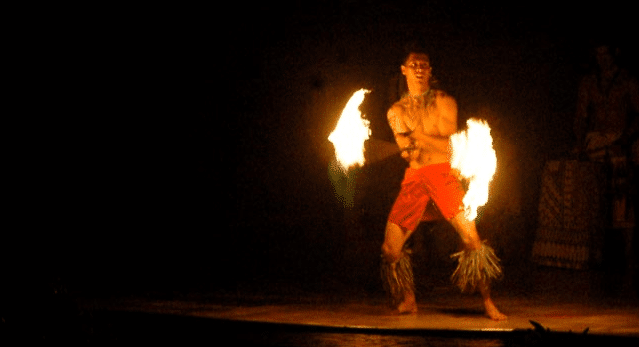 4. You'd like to sample some of the best produce on earth
Many foodies don't think of Kauai as a great Spring Break getaway, but it's a food lover's dream, especially for those who enjoy fresh fruits and vegetables. The Kauai Farmers Market is a prime place to get super fresh food and produce, all set against the island's amazing mountain backdrop. Kauai also has many excellent restaurants and culinary tours.
5. Nature is your thing
If you live in an area where spring still hasn't sprung and you're aching to go on a hike, bike ride, or simply enjoy the outdoors, there's no better place than Kauai. You'll be hard pressed to find another location with so many natural features, such as winding trails, waterfalls, mountainscapes, and incredible canyons. You can also get a glimpse of the area's fauna and sea life at the beach.
These are only five reasons to spend your Spring Break vacation in Kauai, but once you visit you'll find even more reasons to come back.