Kauai hosts many springtime events that welcome locals and visitors alike. One family friendly festival that has food, entertainment, and Kauai's unique flair is the Annual Garden Island Orchid Society Spring Fantasy Show. The festival will be hosted by the Garden Island Orchid Society and Hanapepe Economic Alliance, and sponsored by the County of Kauai and the Hawaii Tourism Authority.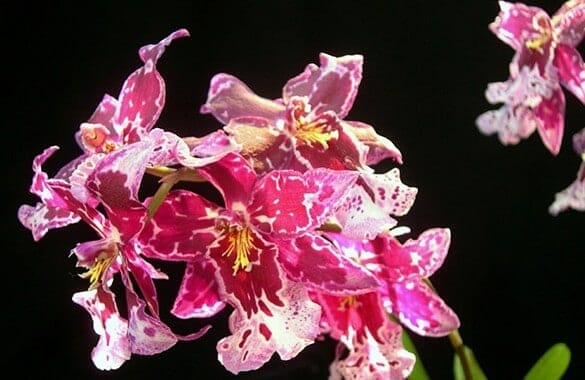 One highlight of the event will be a stunning display of orchids of many different colors and varieties, and there will also be orchids available for sale. The tropical, exotic plants shown at the festival are unlike those you can get elsewhere. Dennis Olivas, known as The Orchid Doctor, will hold a demonstration on how to care for and maintain orchids that will include a question and answer segment. Items for sale from members of the Garden Island Society during the festival will have an orchid theme.
A number of workshops will be held along with a silent auction, and many artisan vendors will have crafts for sale. The food selection will include various drinks, plate lunches and dinners, and tasty snacks. There will be activities for all ages to enjoy, making this event especially suitable for families. The Annual Garden Island Orchid Society Spring Fantasy Show will also feature performances from award winning music artist Paula Fuga, as well as the Artist Alley. This special area of the event will be open from 10:00 am to 4:00 pm on Saturday and will hold fine arts demonstrations, Meet-the-Artist opportunities, and there will also be art on display for sale. If you have children, be sure to bring them by Artist Alley so they can participate in the free crafting activities available.
This event is free to the public and opens on Friday April 1, 2016 from noon to 7:00 pm at the Hanapepe United Church of Christ. The fun continues on Saturday April 2 from 9:00 am to 4:00 pm. There will be a drawing held to give away three orchid baskets to three event attendees. Whether you love blooming flowers or you simply want to experience the gorgeous spring weather, delicious eats, and talented artists of Kauai, you'll have a great time at the 2016 Spring Fantasy Orchid Show.