My sweetheart and I will tell you that there are few things more important to a wedding celebration than music. Whether you prefer the steady "woosh" of waves crashing on the sand during your ceremony on the beach or the exotic tune of a slack guitarist serenading your wedding reception, sound is a key element of your celebration that can prove to see the tone and create a relaxing ambiance your entire party can enjoy.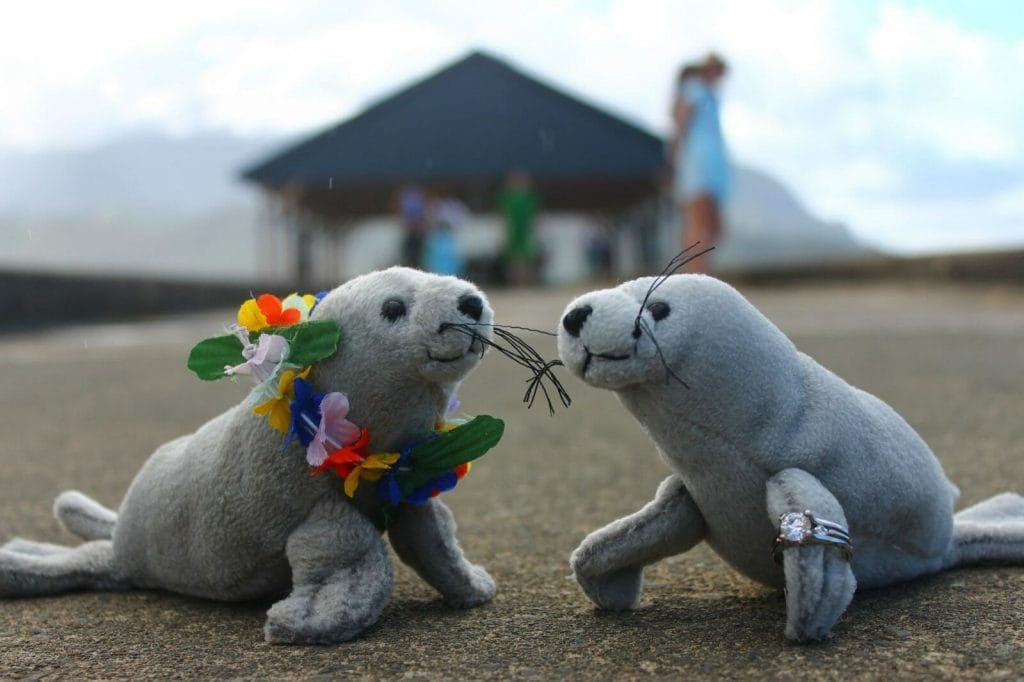 Now, the question is, which musician to choose? If you're planning a destination wedding, you're already spending a significant portion of your budget on airfare for you and your loved ones, so why allocate any of those funds to flying a musician out for your big day? Why not choose a local, Kauaian artist that will bring to your party a touch of Hawaiian flare that only a local can. You wanted a tropical wedding didn't you? So let the island in and hire an artist whose music will speak to your exotic tastes. With a little help from my friends, the wedding experts at the Villas at Poipu Kai, I know just where to start.
Paul Togioka – Solo Slack Key Guitarist
Native Kauaian Paul Togioka comes highly recommended, and not just by me. This two-time Grammy nominated slack guitarist is making his mark in the music industry. Locals love him too! Among other awards, Paul has been granted the "Best Recording by a Slack Key Artist" and "Best Hawaiian Instrumental Recording" by the Hawaiian Music Awards. He is something else. Paul started out as a bluegrass banjo player. His experience made the transition into slack guitar playing seamless and he continue to bring a bluegrass element to his music. There are few instruments as natively Hawaiian as the slack key guitar. The sound produced by "slacking" the strings is unique and mimics falsettos characteristic to Hawaiian singing. It is said that the slack guitar proves to "enhance the feeling of aloha, joy or longing expressed, sometimes all in the same song." You don't get more romantic than that.
The best news is – Paul is available for hire and has significant experience performing at weddings. Though he has vast experience playing in front of crowds, he is also comfortable performing in intimate settings of just a few people. For a list of songs Paul performs at weddings, visit here.
Paul can be contacted via email at: randomgeneration@hawaiiantel.net
Reach him by telephone: (808) 823-8822
Address: Paul Togioka – POB 1913 – Lihue HI 96766
Video
Paul also comes highly recommended by other wedding experts on Kauai.