It may surprise you to see a Poipu Beach seal – a creature of all things warm and tropical – writing about Christmas. Well, I'm here to tell you that a Kauai-style Christmas is an experience not-to-be-missed and, as a native, I am well equipped to give advice on how you can make the most out of your tropical holiday.
There's more to Kauai than sitting on the beach or snorkeling. Kauai is a dynamic and vibrant island with a proud native population interested in celebration; and what better time to celebrate than Christmas time?! While on Kauai, be sure to make time for a few local holiday events to make the vacation extra magical.
Have young children? You won't want to miss the Annual Breakfast with Santa hosted by the StoryBook Theater of Hawaii. Children and parents will be treated to a delicious and nutritious breakfast that is followed by a Christmas story read by the jolly man himself. December 14th, 9:00-11:00 am; $25/family of two for breakfast; Children's Garden, Hanapepe. Buy tickets here.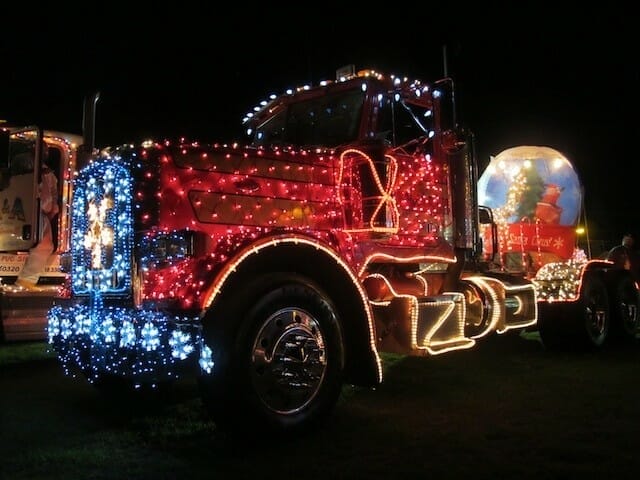 Looking to save money and still enjoy Christmas like a local? Bring your family or group to the 19th Annual Waimea Lighted Christmas Parade! On December 21st, the historic, coastal town of Waimea will host a parade that is sure to get you into the Christmas spirit. Parade starts at 6:15 pm and is free to the public. In town just for Christmas? That's ok, the town of Waimea is "dripping with lights" that will still be there when you come to town. Be sure to drop by, smell the ocean breeze, and shop or grab a bite at one of the town's many venues. Other events in Waimea Town can be found here.
These are just two of the countless ways you and your party can get into the Christmas spirit while vacationing in Kauai. For more events, see this page and start planning!