Looking for an opportunity to experience true Kauaian cuisine? Look no further than the Taste of Kauai, Yesterday and Today Culinary Food Tour. While Poipu Seals like myself prefer the raw fishy dishes of the ocean, I understand that tourists may feel differently. Have you ever tasted taro or poi? If those two vegetables don't sound familiar, you should do some exploring of your palette and try this exclusive tour of Kauai cuisine both past and present.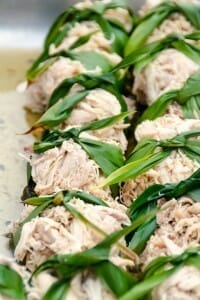 Offered by Tasting Kauai, the Taste of Kauai food tour was designed by local restaurant guru and food writer Marta Lane who used her knowledge of the history of Kauaian cuisine to create an experience that is both historical and modern in concept. Guests are introduced to the origins of Kauaian cuisine at the Waipa Foundation – a 501c3, non-profit center located on acres and acres of undeveloped territory within a wildlife refuge. The foundation was designed to preserve Kauaian culture and traditions – a goal accomplished by the Taste of Kauai food tour.
Now, before I lose you to your fear of unfamiliar foods like taro or poi, consider a few of their dishes. After a tour of the grounds and a walk around Hanalei Bay, guests are served lunch "ohana" – or family – style. The menu changes seasonally, and has previously included plates such as butternut squash ravioli with lemongrass burre blanc, banana lupia, eggplant and purple sweet potato lau lau (wrapped in taro leaf and sometimes served with pork), fresh fish, and passion fruit cheesecake. Drooling yet? The best part of the tour is that guests have the opportunity to witness the entire process and see where the food they are eating actually comes from. Talk about living like a local! This is an experience you won't want to miss.
Read reviews here and here.
Find other Tasting Kauai Culinary Tours here.
The Taste of Kauai, Yesterday and Today is offered on the following dates in 2014:
May 23, 2014
June 28, 2014
July 25, 2014
August 22, 2014
September 26, 2014
October 24, 2014
November 21, 2014
December 19, 2014
See here for future offerings.
The price is $115.00/person 10 years and older and $90.00/person 9 years and younger. Advanced reservations required. Call 808-635-0257 for more details.
Register here.