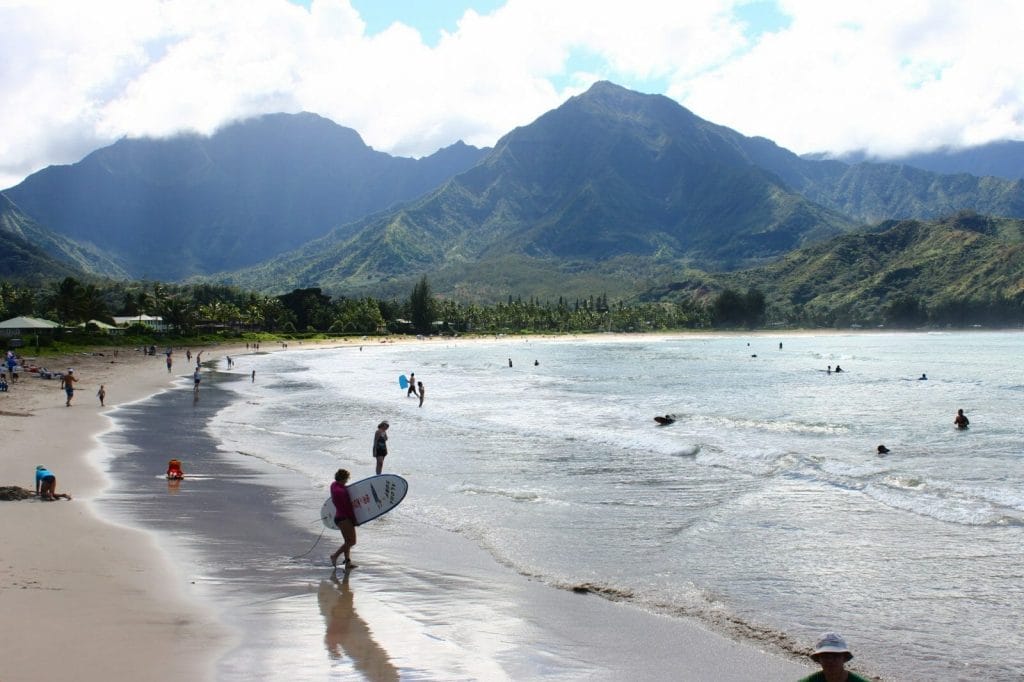 Searching for another family-friendly beach in Kauai? Look no further than the north shore's vast Hanalei Bay – it's just the ticket. A large coral protects this enormous bay, creating perfect conditions for surfing, boogie boarding, paddling, and kayaking. While calm during the summer, the surf at Hanalei Bay can become quite rough during the winter months. Still, this shouldn't deter you and your family from coming to watch. In fact, as monk seals, this is one of our favorite places to come just to people watch. Hanalei Bay is clearly a favorite among tourists and locals alike; it's even listed as one of Frommer's Top Beach Destinations!
When you bring your family, you will want to look into renting a kayak from the Kayak Kauai brothers (see last week's post). You'll find them on the far east side of the shore, right at the mouth of Hanalei River where you can decide to navigate the river solo ($20) or with one of their guided tours ($95). If kayaking doesn't suit your fancy or if your family is younger, consider renting boogie boards ($5) and/or surf boards ($20) from the local Hanalei Surf Company. Your kids will be entertained for hours as they splash in and out of the surf.
Before you leave, you absolutely must take a walk along the historic Hanalei Pier. Constructed in 1892, the pier has been preserved beautifully and was even featured in films as iconic as South Pacific. Hanalei Pier has been through a lot, including the 1992 hurricane. Fortunately, we Kauaians take pride in our national treasures and have worked to preserve the structure so you and your family can enjoy it today! Bring a lunch and watch the surfers ride into shore – you won't regret it.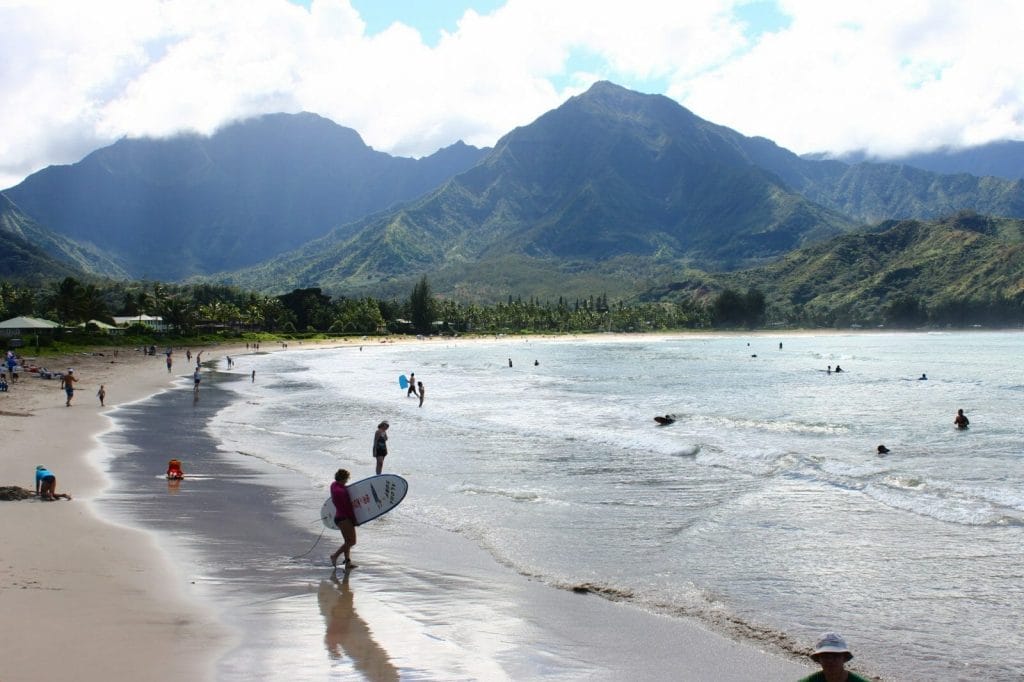 Location: Hanalei Bay, north shore, right off of the Kuhio highway
Perks: easy parking, lifeguard, bathroom facilities
Caution: surf during winter months is rough, snorkeling is poor in this area