Ah, December, what a beautiful time of year. As a local, I miss all of our visitors during the low season (November – May), so I am happy to meet the influx of people that arrive around Christmastime. Be sure to wave at your favorite Poipu Beach seal!
If you are spending Christmas on Kauai, I have a suggestion that will make your holiday memorable and stress-free. While preparing a home-cooked meal for Christmas is a popular tradition, that doesn't always pan-out when on vacation. So, how do you make the Christmas family meal special? Consider reserving a table at Merriman's Fish House.
Located in Poipu, Merriman's is only a short distance from the Villas at Poipu Kai. This year, Merriman's is offering a four-course Christmas menu. At only $79/person, this option cannot be rivaled on the island. The restaurant overlooks the water, creating an serene (if unexpected) ambiance while eating your holiday meal. The gourmet menu offers options for a first course, second course, main course, and dessert and features dishes such as Hanalei Taro & Kunana Dairy Chevre Ravioli, Pan Seared Diver Sea Scallops, and Apple Banana Macadamia Nut Bread Pudding, just to name a few. See the full menu here.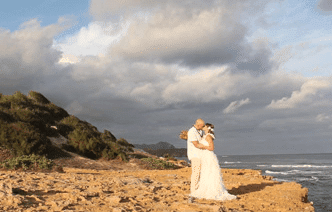 Merriman's uses the freshest of ingredients, 90% of which are locally grown. You'll be able to eat knowing the meal is good for you and the island of Kauai.
The best part? You get to enjoy a luxurious Christmas dinner with those you love and without the clean up. Contact Merriman's and make a reservation today! Space is limited and you don't want to miss out.
Make an online reservation here or call 808-742-8385
Address: 2829 Ala Kalanikaumaka Street #G-149, Koloa, HI 96756 (map)