As a native Poipu Beach seal, I'm all about capitalizing on what Kauai locals have to offer. Checking out local events, festivals, and concerts is a great way to enhance your experience with us. Both entertaining and educational, these events will leave you feeling like a true islander. So, where to start? Well, an easy way to access the local flavor of Kauai is through music, and there is nothing that ushers in the spirit of aloha better than the slack key guitar.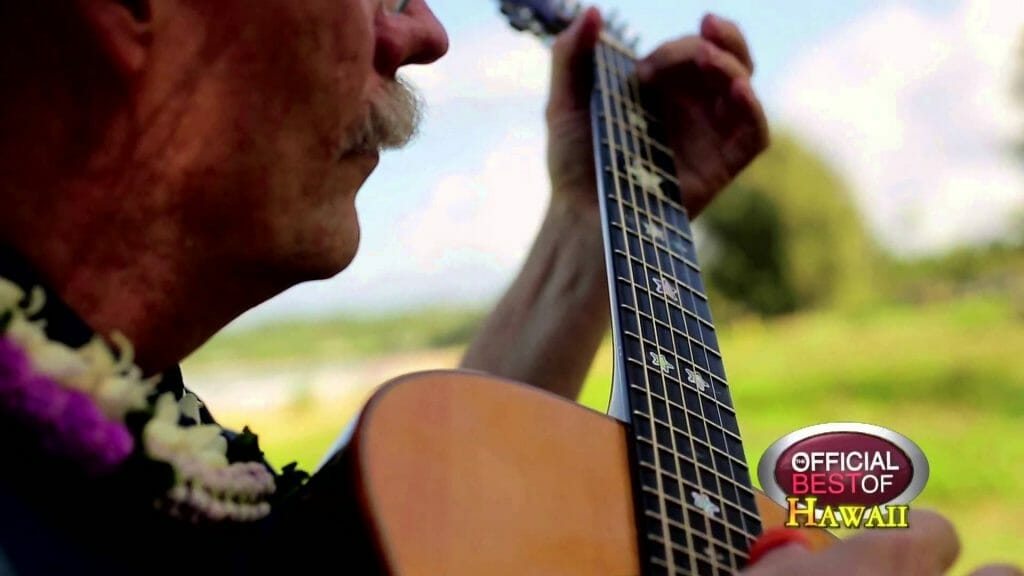 I recommend the McMaster duo. Sandy and Doug McMaster have been playing the slack key guitar and ukulele together for years. In fact, their show is the longest running of its kind. Hawaii Magazine named their weekly concert in Hanalei the #1 Best Live Show in Hawaii in 2014. Talk about an accolade! Set against the backdrop of the north shore, the concert takes place in a family-friendly hall (to avoid the rain and the mosquitos) nestled in the lush greenery of Hanalei. The Kauaian breeze and sound of native birds carries through the hall, the experience reminds you in every way that you are on the Garden Island. During the concert, Doug and Sandy also tell you stories from the island; this event is quintessential Kauai.
The great news is…the concert takes place every Friday and Sunday! So, no matter when you decide to drop in, making the concert part of your agenda is a cinch.
Logistics:
Concerts are held on Fridays at 4:00 pm and Sundays at 3:00 pm
Tickets: $15/seniors and kids, $20/regular admission (18-50 years old), free/children under 5
Purchase here for priority seating
Click here for map
Reviews:
"… most aloha experience on Kauai." – Emily and Bob
"The tranquility and harmony of this form of music. It's from the heart!" – Cynthia
"The best thing we've experienced on Kauai." – Paula
More here.
For more events similar to this one, check out Kauaian Festivals.