Of all the islands, Kauai may be the hottest spot for recreation. Rather than lugging all of your snorkel, biking, swimming, hiking gear across the ocean, let the Garden Island take care of it for you! Renting gear is the easiest way to cut down on luggage and enjoy the island for all it has to offer. Below, I've listed a few places I would recommend you visit, depending on your agenda.
Bike Rental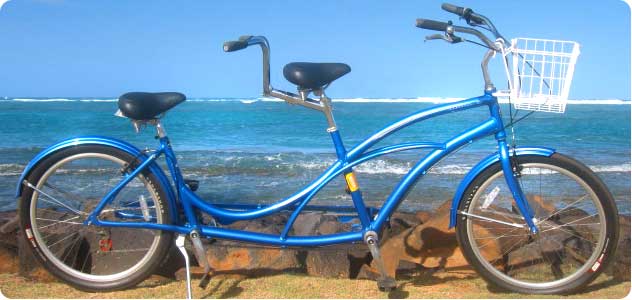 Check out Coconut Coasters. Whether you are a traveling solo, as a couple or as a family, this place has what you're looking for. They offer an array of bikes including mountain bikes, beach cruisers, and tandems. If you have small children, bring them along! Coconut Coasters also offers kids training bikes and trailers that can attach to an adult bike. You'll be on the Kauai Coastal Path before you know it. The greatest part? They deliver! Call (808) 822-7368 or email info@CoconutCoasters.com to make a reservation.
Snorkel Rental
Check our Snorkel Bob's. This place is reliable and reasonable, and always has the most up-to-date snorkel gear. I recommend the "Ultimate Truth" package. At just $35/week (that's less than $.06/hour!), this package includes a mask, set of fins, snorkel, gear back, no-fog cream, and fish identification card. Kids under 12 can get the package for $22/week. To add to the great deal, Snorkel Bob's has return facilities on every island making inter-island travel a breeze.
Camping Gear Rental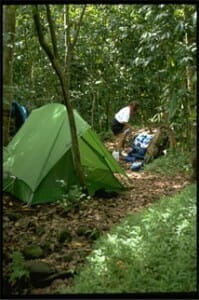 Check out Kayak Kauai. They have everything from sleeping bags to poles, from tents to fuel. Kayak Kauai also offers gear storage and shuttle service from Lihue airport to many of Kauai's best  hiking trails. All of this for an incredibly reasonable rate. All you need is a good pair of comfortable hiking shoes and a map and you're on your way!
Kayak Rental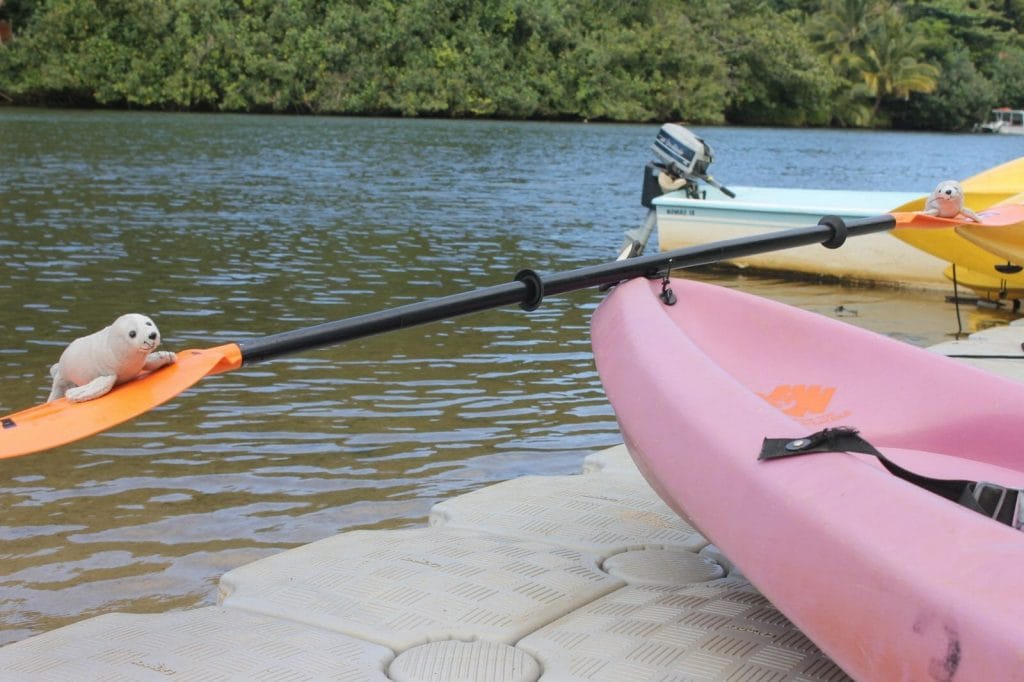 Check out Outfitters Kauai. Located on the Wailua River and the Hule'ia River, Outfitters Kauai puts you just one step away from paddling down the river. They also offer tours (some combined with ziplining tours). Call 808-742-9667 for more information. I'm confident you'll find something to suite your interest.
Boogie Board and Surf Board Rental
Check out Hanalei Surf. They offer both regular and performance surfboards as well as packaging options (i.e. fins + surfboard). If you are planning on spending the day around Hanalei Bay, I highly recommend Hanalei Surf for the convenience alone. They also rent snorkeling gear, so no matter your group's interest, they have you covered. Call (808) 826-9000 or email info@hanaleisurf.com for more information (reservations not taken). If you are surfing or boogie boarding on the west shore, you may want to check out Pakala Surf Company for a more convenient location. They do not have a website, but you can get all of the important information from our friends at Try Kauai (information at bottom of page).
So, what's stopping you! Book a flight today and leave the rest to us locals.