Kauai is a gorgeous landscape filled with lush greenery, wildlife, and pristine waters. One of the best ways to get an intimate, up-close view of Kauai's natural wonders is to take a hike. While you can journey out onto the island's hiking trails by yourself, you'll get the most out of your adventure with an experienced guide. Hike Kauai With Me, owned by Eric Rohlffs, is a tour guide company that is trusted by locals and visitors alike.
Eric is no novice to hiking, and is an avid enthusiast. His love for nature and taking in the beauty of Kauai's surroundings is evident, and he takes care to tailor each tour to his customers' experience levels and preferences. Want to see pretty waterfalls? He'll help you scale across them and get an amazing view. Been dreaming of seeing Kauai's famed stream beds? Eric will take you to the spots that are little known to anyone but the locals and give you insider tips about the area.
The rates for a tour with Hike Kauai With Me are quite reasonable, and the company offers a wide range of packages. You can take a 3 to 4 hour solo hike with Eric for as little as $299, or take a private group of 6 or more for just $699. There are packages for couples and very small groups as well, and children under the age of 6 get to come along for free.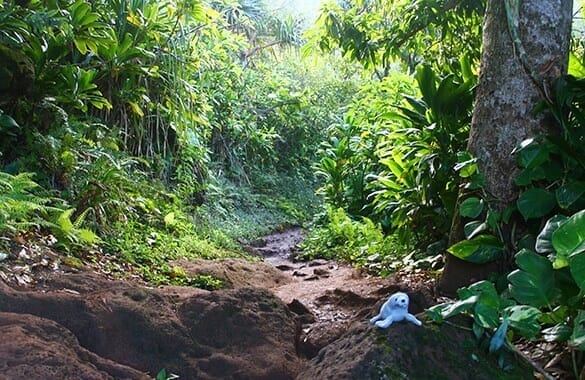 Hike Kauai With Me is willing to create a custom tour for you, or you can choose from one of their popular destinations, such as Kalalau Valley, Wailua Falls, or Napali Coast. The Blue Hole, otherwise known as Mount Waiʻaleʻale, is another hiking tour that Eric offers. This shield volcano is known as being one of the wettest places on the planet, and you're sure to get an incredible view of the island while hiking it.
If you're new to hiking, let alone in a terrain such as Kauai's, don't worry. Eric can advise you on everything from what to wear to how much food and water you should bring along on your tour. To experience the Garden Isle in a new way and make your stay in Kauai unforgettable, make Hike Kauai With Me apart of your vacation plans.