Hawaiian cuisine is at its best when it's freshly made, and Hukilau Lanai gets it right. Situated along Aleka Loop, this restaurant specializes in taking ingredients sourced from local farmers and fishermen and enhancing the flavors. Those who are concerned about sustainable dining will especially appreciate Hukilau Lanai's philosophy of handcrafting cuisine that's straight from Kauai.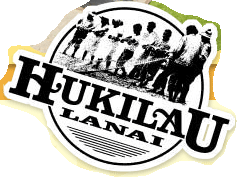 Hukilau Lanai artfully takes traditional Hawaiian dishes and adds a modern spin. Their Poke Nachos, Candied Ahi, and Kaua'i Clams are dishes that are inventive and taste unlike anything served at other restaurants in the area. Hukilau Lanai's Keiki menu for children begins with an appetizer of fresh pineapple and is capped off by a scoop of ice cream, which any kid will be sure to love. Have dietary concerns? Hukilau Lanai has a complete menu of dinner items that are appropriate for guests who are gluten-free.
A local favorite of Hukilau Lanai is their food and wine tasting menu comprised of five courses and five wines. This special menu is available each day from 5:00 pm to 5:45 pm and is a bargain at only $50 per person. Another menu you'll find at Hukilau Lanai is their custom artisan bakery items — they even create cakes for weddings and special events.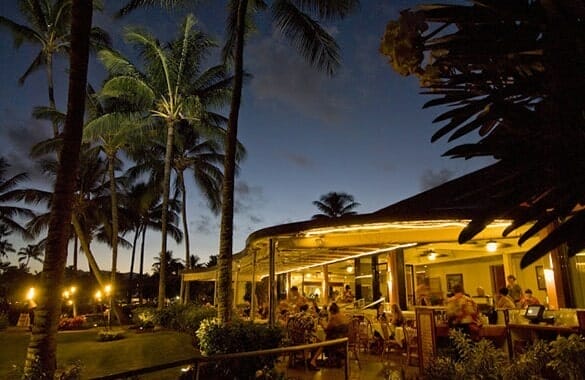 If you're looking for a bit of entertainment with your meal, you're in luck — Hukilau Lanai features live entertainment each night from acts such as Dennis Chun, Pancho Graham, and Billy Paul. For fun and great drink specials, you won't want to miss their Poolside Happy Hour, which takes place from 3:00 pm to 5:00 pm everyday. Aside from their list of fine and local wines, Hukilau Lanai has an impressive selection of cocktails, such as their absolutely delicious Freaking Hot Chocolate Martini.
The atmosphere at Hukilau Lanai is what makes it well worth visiting again and again. The staff is warm and welcoming, and this is one place where you can truly kick back, relax, and have a nice time enjoying great food and being treated like you're family. If you want to treat yourself, friends, or loved ones to a fantastic meal and a great time, Hukilau Lanai is an excellent choice.