Along with the many beach activities families can engage in on Kauai, the island also offers countless cultural experiences for visitors both young and old. Take a break from the sun and waves, and bring the family into town to enjoy part of the Kauaian community that tourists rarely see. You'll feel like a local!
In Lihue, less than 15 minutes from the Villas at Poipu Kai resort, you'll find the Kauai Museum – a family-friendly museum that documents the history of Kauai. Entrance fees are incredibly reasonable ($10/adult; $2/children 6-12; FREE/children 5 or younger) and hours are accommodating (10 am – 5 pm Monday-Saturday). Even better rates can be had on "Ohana Day" – the first Saturday of each month.
The museum features diverse exhibits touching on both local art and history from Kauai. Revolving exhibits will change depending on the time of year you visit, but the permanent collection is a real treat you can count on. Take your family on a brief tour of the history of Kauai, allowing your children to explore life-size dwellings and camps that have been set up to show visitors how early settlers lived on the island. You'll meet an array of people ranging from Kauai missionaries to WWII combatants. For the visual learners, the museum provides videos that show the history and culture of the "Garden Island."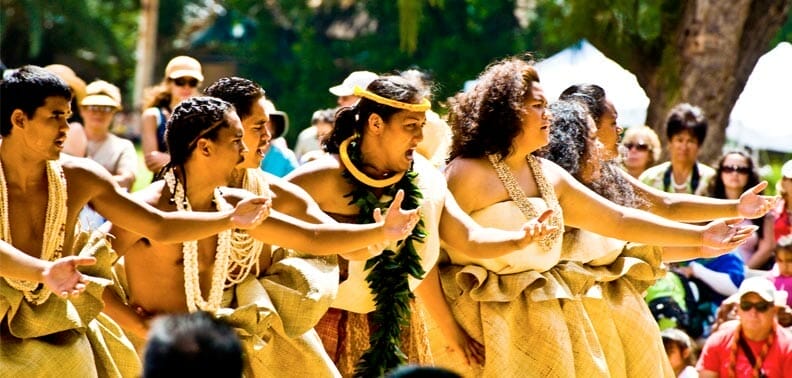 Even if museums are not your "cup of tea" – the Kauai Museum offers ongoing daily activities that you will not want to miss. On any given day, you could learn how to make a Hawaiian shell lei, create a tropical flower arrangement, watch Hawaiian performers, or hear a traditional Kauaian story. For annual events, click on their "Events" link from any page on the site. Don't miss their upcoming Christmas Craft Fair! You'll see what Kauai is all about. If anything else, it will offer some diversity (and air conditioning) to your vacation. And, just think, when your children return from your fabulous Hawaiian adventure, they will not only be well rested and relaxed – they will also be culturally enriched!