Many know Hawaii for its incredible scenery, tropical weather, and fresh fare, but not many outside of the state know about its long rodeo history. The sport has been huge in Hawaii for well over a hundred years, and Hawaiian paniolo — cowgirls and cowboys — still compete to this day, making a name for themselves on the rodeo scene. Kauai hosts events and festivals throughout the year to celebrate the paniolo tradition, including the annual Koloa Plantation Days Rodeo.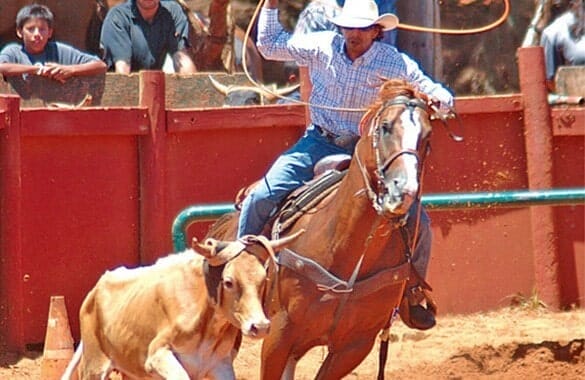 The Koloa Plantation Days Rodeo will be in its 17th year in 2016, and the event will be bigger and better than ever. Competitors of all ages from around Hawaii and the mainland come together to show off their skills and entertain the crowd. Attendees will see bull riding, team roping, a rescue race, open barrel racing, and double mugging, which features not one but two steers being released into the ring for roping at the same time. The competition will also feature poío wai u, a traditional Hawaiian rodeo event. The little ones will get in on the action with sheep riding events — also known as mutton busting — keiki team roping and barrel racing, and junior steer riding.
There will also be various food stands including shaved ice, food trucks serving tasty eats, and a beer garden area. Souvenirs and collectibles will be sold to help guests take part of the event home with them. In addition, a fun photo booth will be on site and cost $5 per picture, and there will also be $3 pony rides.
The 17th Annual Koloa Plantation Days Rodeo will take place on Saturday July 23, 2016 and Sunday July 24, 2016 from 11:00 am to 3:30 pm each day. Admission is $8 for adults, and children age 17 and under get in free. This is the perfect event to attend if you're in Kauai with family and you want to have a unique cultural experience. If you're familiar with Hawaiian style rodeo you'll be thrilled by the action, and if you've never seen paniolo in action you're in for a real treat. Be sure to take some time out to enjoy the Koloa Plantation Days Rodeo this summer.