Traveling to Kauai is exciting enough, but imagine leaving the island feeling like you truly gained a knowledge of the food and culture! Many tourists come and go without exploring the island beyond their hotel accommodations and beach nearby. As a local Poipu Beach seal, this is disappointing – the Garden Island has so much to offer? Below, I've listed and described a few resources you  can use to find out what is going on in Kauai and plan your trip accordingly. You'll be a local before you know it!
Kauai.com: A great resource for the island in general. Their events site (linked) provides great descriptions of major events, festivals, and even classes visitors can attend. The greatest feature of this events page is the categorization by type. At the top of the page, you'll find a bar with different categories including Art Events, Sports Events, Kids Events, etc. This makes navigation simple as you narrow down which type of event you'd like to attend.
Go Hawaii: Go Hawaii is a website that features tourist information on all of the islands. The events page for Kauai (linked) lists events in order of occurrence and focuses primarily on music concerts.
Kauai Festivals: True to its name, the Kauai Festivals' site is the place to go to find all things festival. Looking for a taste of local cuisine? Searching for Kauaian music? Interested in workshops, races, or fine art? This website can point you in the right direction. I especially love the sidebar that lists the months chronologically making navigation through the site easy. You can quickly skip to the month you'd like to visit and see what is on the calendar.
The Garden Island: This website includes many of the events listed on the sites mentioned above. The site's best feature, however, is the navigation bar. You can search the events by location, age-appropriation, budget, etc. If you're not picky about which local event you'd like to attend, this site makes finding one close and within budget relatively easy.
Hawaii Revealed: Like "Go Hawaii", this site is a general resource for all the Hawaiian islands. What makes this site particularly helpful is the succinct list of ongoing events on Kauai. For example, if you have a free Friday or Saturday and want to explore the island in its local grandeur, consider listening to live music with Larry Rivera or Art Night in Hanapepe. All of this and more is listed here.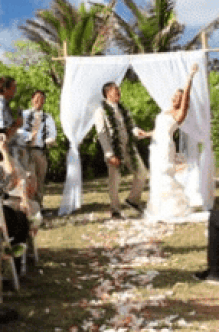 Kauai Music Calendar: There is live music playing somewhere on Kauai almost nightly. For you music lovers, this site is for you. Concerts are searchable by genre, date, location, and accommodations (food, bar, etc.).
Give your kids a once-in-a-lifetime experience by letting them explore the local Kauaian culture. Check out these websites when planning your Kauai vacation – I hope to see you soon!