Kauai has a rich history that should be explored by natives and tourists alike. Still, when you plan your vacation on Kauai, you don't always think to take the family to a museum. May I suggest breaking up your time at the beach snorkeling, boogie boarding, and kayaking with a little educational excursion? Don't worry, this is no typical museum. True to the "Garden Island" spirit, this excursion allows you to explore the island physically and visually. Especially if your family enjoys hiking, I have a way you can take their experience to the next level. Visit the Kōkeʻe Natural History Museum.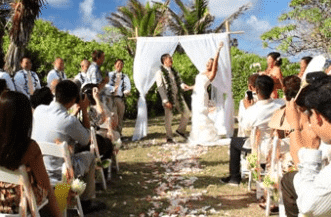 The Kōkeʻe Natural History Museum is located at the base of Waimea Canyon (about 1.5 hours from Poipu map). The museum is a great starting place if you are taking the family to explore and hike Waimea Canyon (see other hikes on Kauai here). Here, you will find exhibits that highlight treasures from the island such as shells and vertebrae from native wildlife. Your kids will love the hands-on experience of the "Treasury of Trees" exhibit where they are able to touch and handle different species of tree. The museum (and surrounding area) is especially engaging for younger kids who are interested in wildlife. Bring your kids and encourage them to "count the nene"* – Hawaii's State Bird that breeds in the area from October – April. (*note – people are discouraged from feeding the nene as it is unhealthy and leads to dependency)
The museum is also a great place to learn more information about Waimea Canyon and Kōkeʻe State Park. Here, you'll find maps, guides, souvenirs, and many people willing and able to help direct you as you hike through the area. Ultimately, the Kōkeʻe Natural History Museum is a treasure and absolutely worth the visit.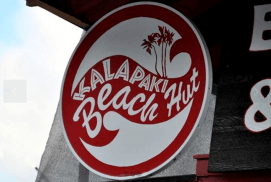 Kauaian history is not just a history of people, but also of plants and animals (like me!). Bring your kids and give them a gift they can take back home with them – education!
Logistics:
Bring a jacket, temperatures can cool as you climb in elevation
Admission: free with suggested donation of $1/person
Hours: Daily 10:00 am – 4:00 pm
Contact: kokeemuseum@earthlink.net or (808) 335-9975
Location: Mile Marker 15, Kokee Rd, Kekaha, HI 96752
Reviews here