A few weeks ago I reviewed wedding photographer Bob Cox. Perhaps as important as your choice in photographer is your choice in videographer. There are so many moments from your special day to remember and, sometimes, video is the only way to fully capture the ambiance, sentiments, and energy.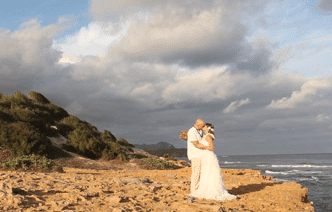 We recommend choosing a local videographer for two reasons: first, you don't have to splurge on an extra flight and, second, a local will know which areas are best to visit for filming. We recommend using Zest Videography. True to its name, this company approaches weddings with enthusiasm and vigor. Videographer Michelle Rundbaken is a real favorite and has a reputation that precedes her (see these reviews!). Her portfolio is something to boast. My personal favorite is the video she did for Roxanne and Mike. Watching it makes me want to go back in time and join in on the fun. What a sweet couple.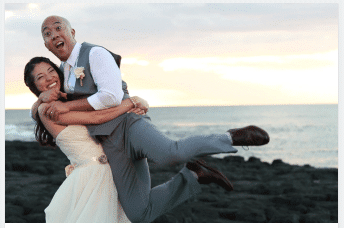 So, why Zest? For two reasons: first, Zest focuses solely on wedding videography  which means that Michelle is a real expert in her field.; second, Zest's rates are incredibly reasonable  and the videography packages do all the thinking for you. Instead of calculating out an hourly rate or adding up rates for  filming  and editing, you can simply choose from 4 packages that range in price from $1,200-$3,500. If you would like to choose services in an ala carte method, you also have that option.
What are you waiting for? Contact Zest today and see if Michelle is a fit for you!
Contact Zest by phone: (808) 652-5224
Contact Zest by email: info@zestkauai.com
***All images displayed in this post are property of Zest Videography