From the lush green tropical forests to the rugged coastal mountains, Kauai is truly one of the most beautiful islands in the world. When you come to visit, the options really are endless, but when time is limited, it's important to prioritize the things you want to do most. Although there are tons of activities in Kauai for you to enjoy, we want to focus on one that you have to try during your Kauai vacation. Poipu surf lessons!

Surfing is a fun and exciting activity that everyone can enjoy! Surfing can be enjoyed in big barrel waves that will get your adrenaline pumping, or soft rollers that allow you to relax on the water. No matter how you choose to surf, it takes a lot of work to get comfortable on your board. It can also be a dangerous activity while you're learning. To help with both of these problems we always recommend starting with lessons. A qualified instructor will help you understand the principles of surfing, and they will help keep you safe while you get your bearings. This makes learning a breeze and it eliminates any unnecessary stress.
If this is something you think you might enjoy, we highly recommend taking Poipu surf lessons on your next trip to The Garden Island. Here we're going to talk about some of the best ways we have found to enjoy surfing lessons in Kauai.
4 Important Surf Lesson Tips
Just like any other sport or hobby, surfing takes time. You will likely miss a lot of waves, get knocked off your board a lot of times, and face a lot of frustration as you learn how to master the waves. The key to succeeding in surfing is patience and persistence. All of your frustrations and feelings of defeat will wash away when you catch that first wave. When you can catch one, you can catch more, and you're on your way to being hooked for life.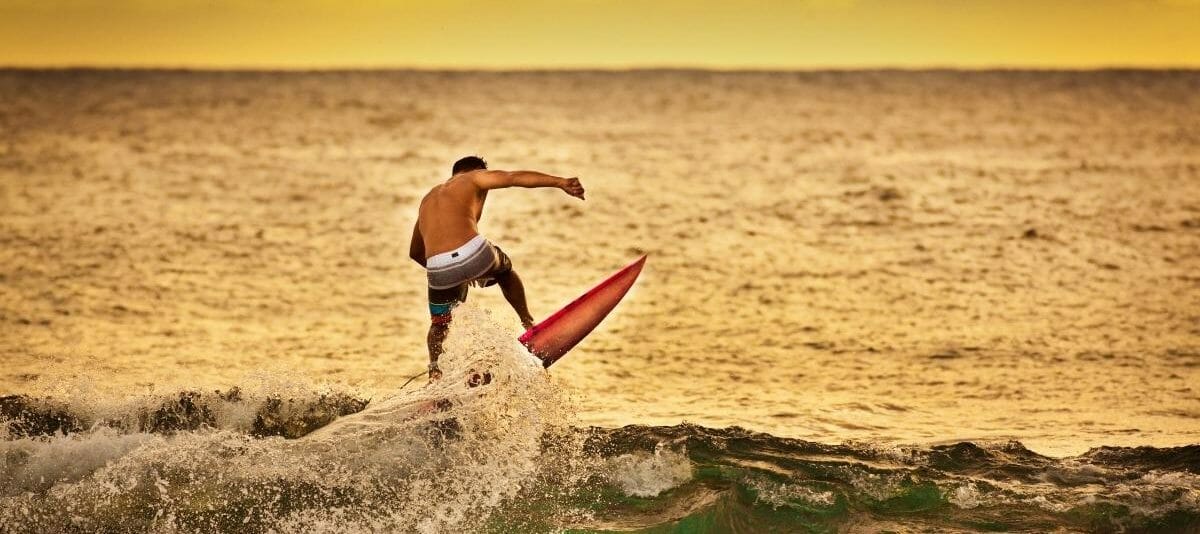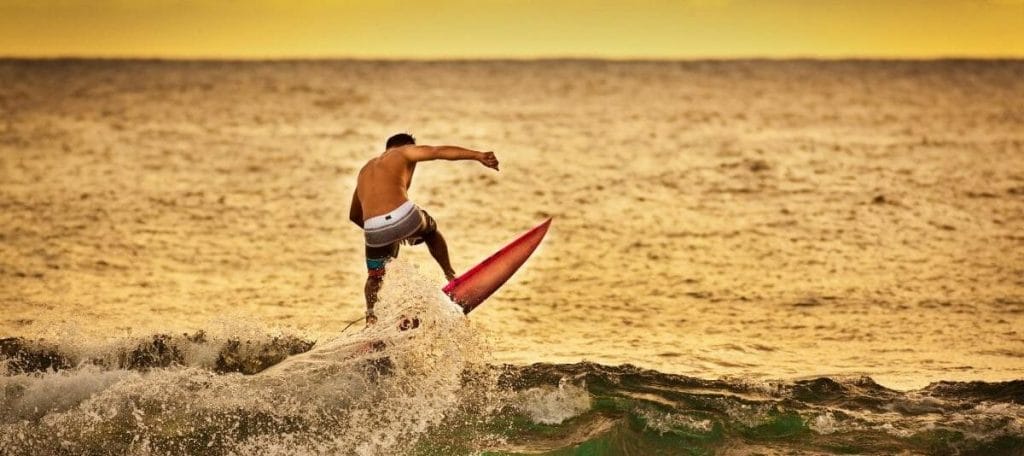 Everything in surfing requires patience. It can be frustrating to wait for a current to dissipate or for the perfect wave to come, but waiting that extra few minutes can make all the difference. Just sit back, relax, and enjoy the experience. The waves will come, your skills will improve, and you will have a blast when you are willing to wait it out.
We know it can feel monotonous doing dryland exercises and practices while people are out on the waves, but we promise, it's for your own good. Your instructors are trained professionals that have spent years improving their abilities. They will always have your well being in mind. Practicing on the beach allows you to feel how the board moves, adjust your balance, and learn how to stand. Having these basic skills down before you get into the water will save a ton of energy. You will have the skills to stay on your board and ride it out instead of having to attempt various times to swim out and try to stay up.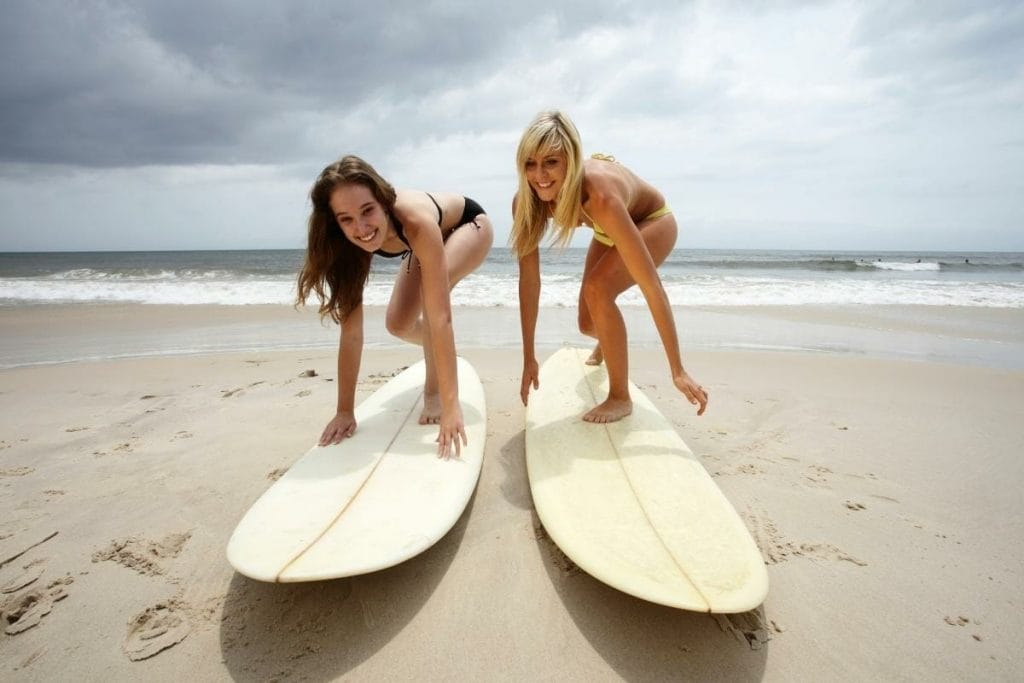 Most people don't think about the importance of drinking water when they participate in aquatic activities, but it's extremely crucial. The hot sun and salt in the ocean will suck the water right out of you. On top of these conditions, you exert a lot of effort paddling out and balancing on your board which will make you shed water even more. Bring a big water bottle and some easy snacks to keep with you on the beach. Make sure to take breaks often and drink water! Even if you don't feel thirsty, try to always drink something! Following these steps will ensure you keep your energy up and avoid injuries during your adventure.
Attitude is everything in surfing. You get to be in one of the most spectacular destinations on the planet, enjoying beautiful weather, and experiencing the splendor of the ocean. Don't let anything get you down before your poipu surf lessons. Try to stay positive and your experience will be incredible. No matter what is happening on your trip, at your job, or any other aspect of your life, surfing is a great way to let it all go and relax. Staying relaxed and positive will help you do better and feel better, so breathe, and enjoy your experience!
Poipu surfing lessons are a truly unforgettable experience. If you're looking for a quality instructor on the island, we recommend using Blue Seas Surfing School. Charlie is an amazing instructor that takes the success and the safety of his students extremely seriously, and they are just steps away from The Villas at Poipu Kai. We are confident that surfing will change your life just like it changed ours so long ago. Don't waste any time, and book your dream vacation today, and ride Kauai with us!
For more amazing surfing tips, check out our blog!