Why choose Poipu Beach?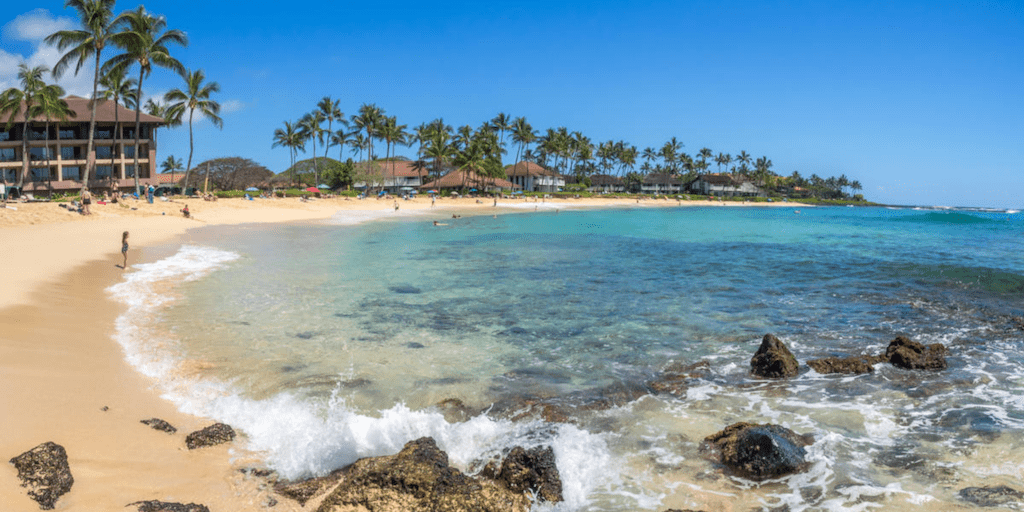 It may seem completely self-evident that Poipu Beach is my favorite beach on Kauai. Still, biases aside, this is arguably one of the best beaches, not only on Kauai but among all beaches worldwide. Even the experts agree! The Travel Channel listed Poipu Beach as #1 among the top 10 beaches nationwide, and it's easy to see why.
Poipu Beach is located on the south shore of Kauai right in the city that shares its name (map). The beach is shaped in three crescents that create a perfect environment for families.
Because of the beach's shape, the conditions for snorkeling, boogie-boarding, and swimming are ideal. You can sit on the beach and rest assured that your little ones are safe, playing on the sandbar protected from strong waves or currents. Trust the monk seal, relaxing, Kauaian-style, has never been so easy.
Also, you'll have the opportunity to see Kauaian sea life up close. Between December and May, it's not uncommon to see humpback whales swimming in the distance offshore. You may also see Honu – Hawaiian green sea turtles – or, even better… the endangered Hawaiian monk seal. We like to sunbathe on the shore, be sure to wave!
Is Kauai Family-friendly?
If you're traveling with your family, Kauai is the best option. Especially when you consider the comfortable amenities available. You'll find lifeguards, restrooms, and picnic tables all at your disposal. For a list of great restaurants in the area, check our dining page. We recommend The Beach House.
Watersports at Poipu Beach in Kauai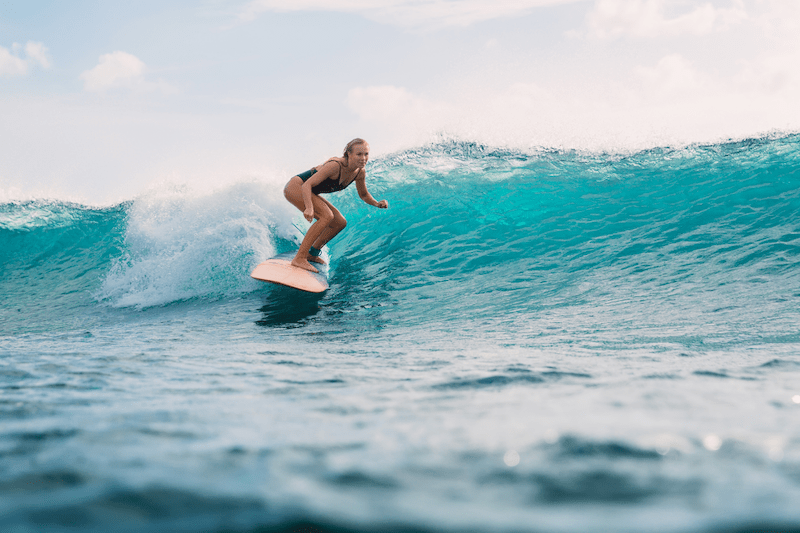 The first is Hawaiian favorite sport: Surf! Is the ideal place to have surfing lessons because of their small waves and warm water. An extra bonus is that all of our guests at Villas Poipu Kai with any 2021 reservation will receive FREE SURFING lessons.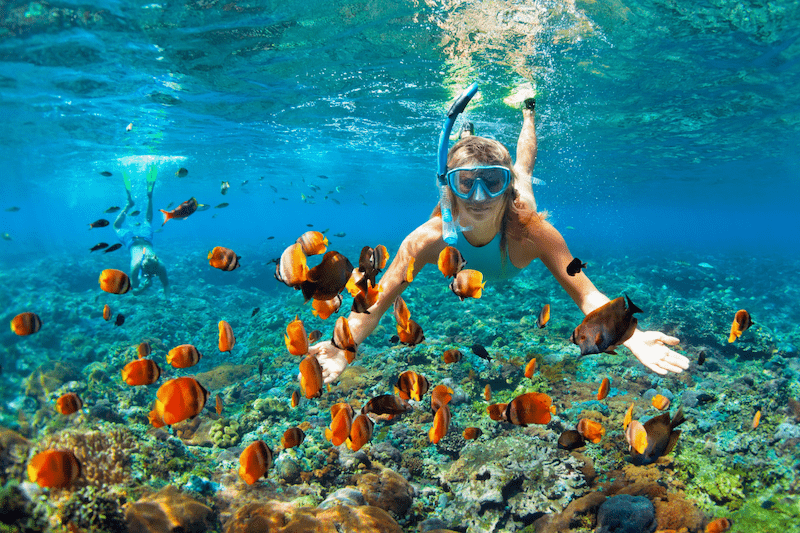 The other waterport that we highly recommended doing in Poipu is snorkeling, especially if you're traveling with kids because of the incredible sea life you'll find.
The last but doesn't mean less fun, swimming. Don't worry about your kids swimming all day long because Poipu beach in Kauai is ranked as one of the safest beaches.
The best part? Poipu Beach is within walking distance of the Villas at Poipu Kai, a Premier Boutique Resort. You really can't beat the convenience or the experience. Contact us to book your villa!
If you consider yourself a beach-lover and you're planning to spend a few days in Kauai, you must visit the best Kauai beaches.